ICE missed chances to deport illegal immigrant charged in 5 deaths, slain man's father claims in suit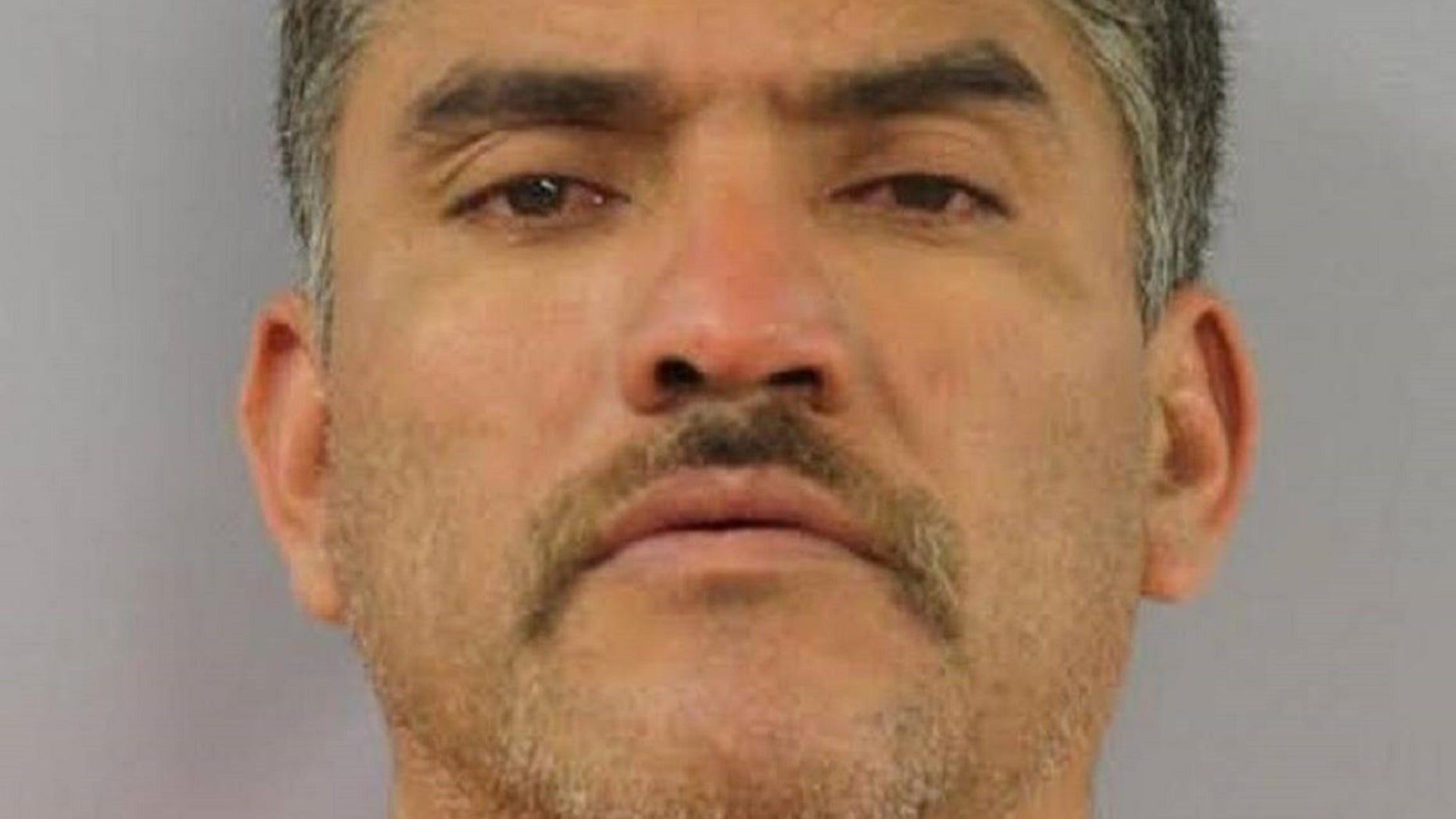 The father of one of five victims allegedly killed by an illegal immigrant in 2016 has filed a lawsuit against U.S. immigration officials for missing two chances to detain and deport the Mexican national prior to the killings.
Pablo Serrano-Vitorino, 42, was charged with five counts of first-degree murder after he allegedly killed four men in Kansas City, Kan., and later killed another man in Missouri before he was captured, prosecutors said.
In 2016 when the killings occurred, Serrano-Vitorino was arrested and released twice, according to the lawsuit, filed Monday in Kansas City, Kan.
The lawsuit was filed on behalf of the father of Austin Harter, who was one of the Kansas victims, the Kansas City Star reported.
Serrano-Vitorino illegally re-entered the U.S. sometime after he was deported to Mexico after being convicted of a felony in 2003. Although he was back behind bars in 2014 and 2015, U.S. Immigration and Customs Enforcement (ICE) failed to detain him, according to the lawsuit.
In 2014, Serrano-Vitorino was arrested for battery in Kansas, but an ICE agent never showed up despite being notified by Wyandotte County jail officials that he was in custody, the lawsuit alleges.
He was arrested again later that year for impaired driving, but the lawsuit doesn't state whether ICE officials were notified.
Serrano-Vitorino was released from custody again for traffic violations in 2015 after ICE officials sent the paperwork requesting he be held in custody to the wrong jail in Johnson County, Kan., according to the lawsuit.
The lawsuit claims ICE's lack of ability to follow proper procedures "provided the means for a convicted felon who was illegally in the country, but in custody, to be released and kill Austin and the four other victims," adding that "these deaths were foreseeable and preventable had the ICE officials, officers and/or agents involved simply followed the laws, regulations and/or procedures, which they were required to uphold."
On Tuesday, ICE spokesman Shawn Neudauer declined to comment on the suit, but noted the "lack of comment should not be construed as agreement with or stipulation to any of the allegations."
Serrano-Vitorino pleaded not guilty to the murders of the five men and is being held in a St. Louis jail as he awaits trial.
He faces a first-degree murder charge in the death of Randy Nordman, of New Florence, Mo., as well as the deaths of the four men in Kansas: Harter, Clint Harter, Mike Capps and Jeremy Waters.
Authorities have not revealed a possible motive for the killings. Missouri prosecutors are seeking the death penalty.
The Associated Press contributed to this story.