Husband of woman missing since October is named suspect, homicide investigation launched, cops say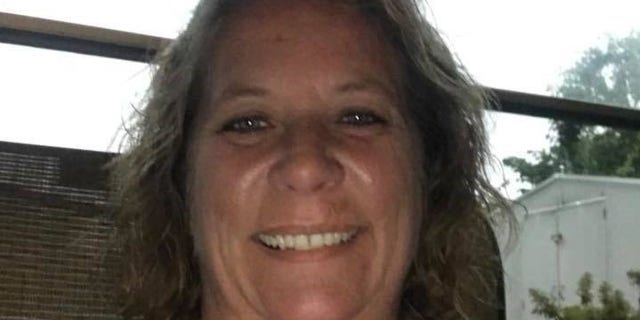 An Ohio woman's husband was named a suspect in her disappearance after authorities uncovered evidence that reclassified the case as a homicide.
William "Bill" Coker, was identified as a suspect in Cheryl Coker's case on Tuesday after Riverside police said there was enough evidence that indicated the 46-year-old woman vanished under suspicious circumstances. Coker was reported missing on the night of Oct. 2 after her 15-year-old daughter said she hadn't heard from her mother and couldn't reach her by phone, WHIO reported.
Margie Keenan, Coker's sister, told the news station she knew "something wasn't right."
"The pit of my stomach, something hurt, and I knew something wasn't right," Keenan said.
3 MEN SHOT DEAD AT CALIFORNIA HOME IN UPSCALE, GATED COMMUNITY; HOMICIDE INVESTIGATION LAUNCHED
Coker woke up that morning and dropped her daughter off at Stebbins High School before returning home. She spent several minutes on Facebook, but her activities stop just before 8 a.m., Riverside Police Det. Travis Abney said.
"About 7:45 that morning, pretty much everything electronically with her just stopped," the detective said.
An unidentified individual then drove Coker's 2016 Toyota Highlander to the Kroger parking lot at 10:52 a.m. Surveillance video, which police released Tuesday, shows an individual wearing all-black attire leaving the vehicle walking through the parking lot, on a middle school property and toward the back of the mother's backyard. A person also called 911 to report the man acting suspiciously that day.
Coker's family located the vehicle the next day with the mother's purse and cellphone locked inside.
"She doesn't go anywhere without that phone," Keenan said.
EX-SEATTLE SEAHAWKS PLAYER, 46, SHOT DEAD OVER PARKING DISPUTE, POLICE SAY
Coker's mother, Mary Carroll, also told WHIO that Coker "would never, never be gone without calling her 15-year old daughter."
Detectives believe Coker was abducted, but would not specify what evidence led them to the conclusion or why they believe she is not alive. Coker has not been located.
William Coker has "been reluctant" to submit to a polygraph test and was also spotted on surveillance video the day of his wife's disappearance entering the Kroger, where the vehicle was parked, with an injury to his left elbow, police said.
CLICK HERE TO GET THE FOX NEWS APP
The couple was married for 19 years but Cheryl Coker filed for divorce in September and sought custody their daughter along with spousal support, WHIO reported.