Hurricane-force winds collapse portions of North Carolina hotel roof, about 70 evacuated
As Hurricane Florence inched closer to the North Carolina coast Friday, hurricane-force winds collapsed portions of an area hotel's roof, forcing the building to be evacuated, officials said.
About 70 occupants, including an infant, other children and pets, were evacuated from the Triangle Motor Inn in Jacksonville, officials said in a news release. The evacuees were taken to the Jacksonville Center for Public Safety while authorities searched for more permanent quarters.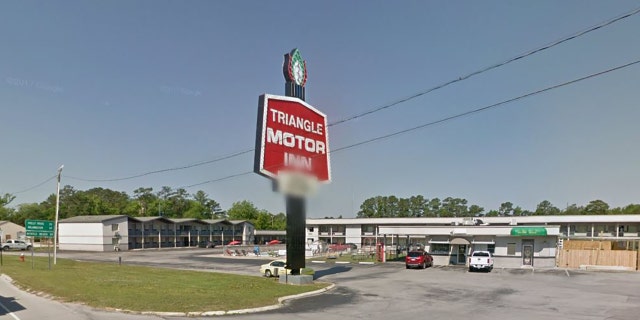 One officer discovered a "basketball-sized hole" in a corner room, officials said.
COMPLETE COVERAGE OF HURRICANE FLORENCE
"Firefighters later found life-threatening damage to the structure. Cinder blocks that were part of the structure were crumbling in some places and residents were still in many of the rooms," authorities said.
Portions of the roof collapsed, allowing the rain battering the Carolina coast ahead of Florence to flood some of the rooms.
There were no injuries reported.
Jacksonville is located on the New River, about 60 miles northeast of Wilmington.
Fox News' Emilie Ikeda contributed to this report.