Hundreds Ready to Evacuate From Colorado Wildfire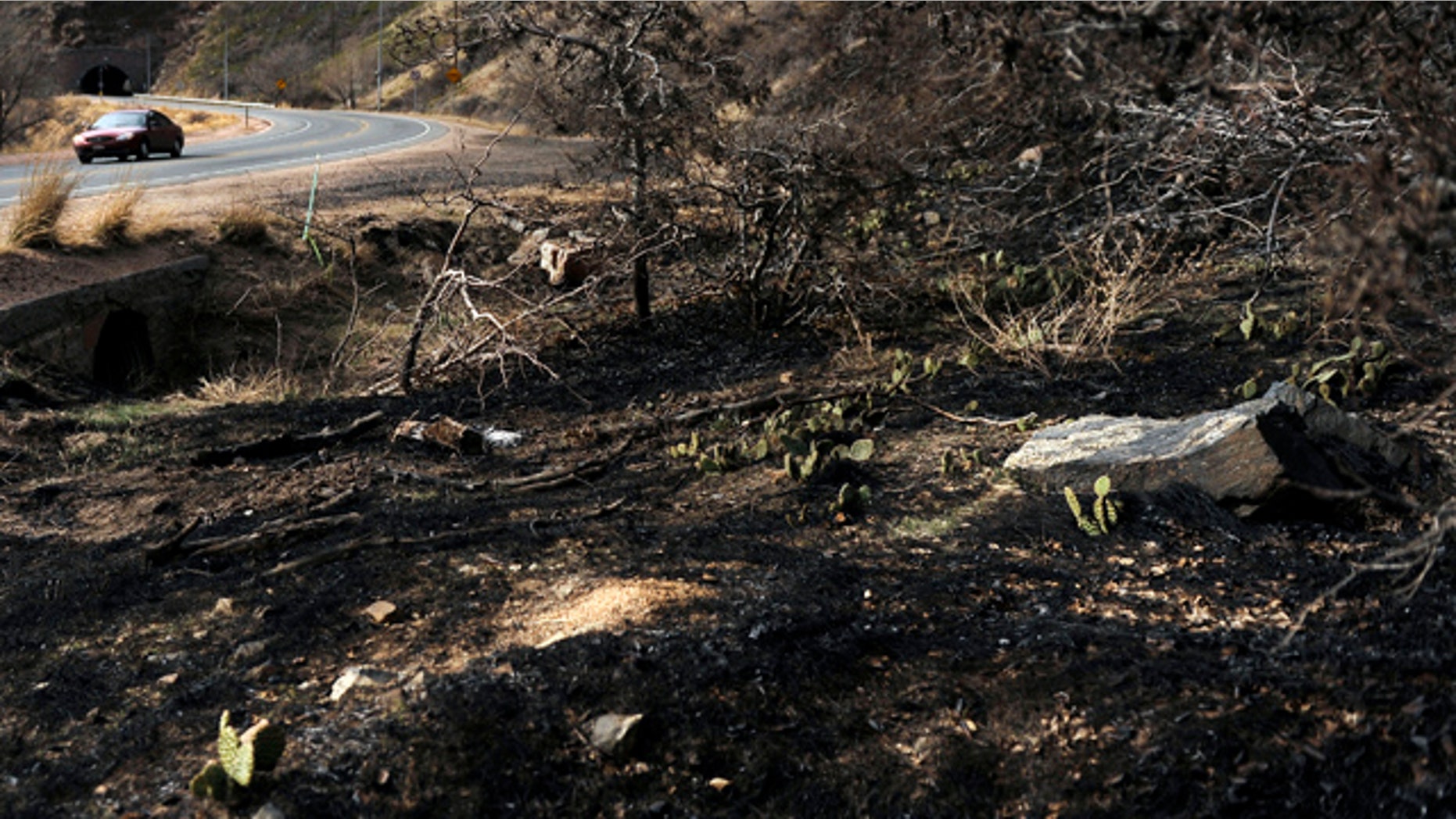 GOLDEN, Colo. -- Crews battling a wildfire in the tinder-dry foothills west of Denver braced for another day of high winds Tuesday, and 17 homes remained under evacuation orders.
Residents of hundreds more homes were told to be ready to evacuate if the fire came their way.
The fire burning through grass, brush and trees in two rugged canyons outside Golden started Sunday and had blackened about 1,200 acres, or 2 square miles, by Tuesday. It was 15 percent contained. Officials say they suspect it was human-caused.
No injuries have been reported and no structures have burned. Jefferson County sheriff's spokesman Mark Techmeyer said the flames moved past two homes overnight but firefighters were able to save both.
"We smelled the fire, and shortly after that, the Golden Fire Department and police were here all day," said Brian Fletcher, who left his home Monday because of the flames. "They used the fire hydrants all along the street."
Fire managers have ordered additional ground crews and hoped to have a heavy air tanker at the fire Tuesday, said Steve Segin, a spokesman for the Rocky Mountain Area Coordination Center, which coordinates federal, state and local firefighting efforts.
One air tanker was grounded Monday because of communication problems.
It may take longer to get firefighting crews and equipment from other states because fewer are available this time of year than in the summer, when more teams are mobilized during the traditional peak season for wildfires, Segin said.
Months of dry weather have left much of Colorado vulnerable to wildfires, leaving what Techmeyer called "the perfect recipe for a fire disaster."
The U.S. Drought Monitor says most of Colorado east of the Rocky Mountains is in a severe drought. All of eastern Colorado, along with a broad swath of Kansas, New Mexico, Oklahoma and Texas, were under a National Weather Service red flag warning Tuesday, meaning fire danger is high because humidity is 15 percent or less and winds are at least 25 mph.
A smaller, 10-acre fire southwest of Golden was contained Monday, allowing the residents of 25 evacuated homes to return. A third fire in the mountains of Jefferson County burned at least one structure before it was contained.
A wind-driven blaze scorched 622 acres west of Boulder on March 11. More than 200 homes were evacuated for a few hours, but none was damaged.