Hundreds in New Mexico call for end to family detentions
LAS CRUCES, NEW MEXICO – Emotions ran high at the Alma d'Arte Charter School on Friday night as hundreds gathered to show support for illegal immigrants amid ongoing debates about the Trump administration's "zero tolerance" policy.
"I feel like it's our duty to support the refugees that are coming in," said Margie Pedraza, an attendee at the rally.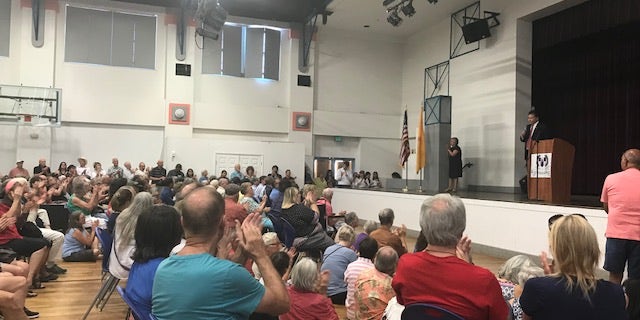 Those gathered at the Las Cruses, New Mexico, school called for the end of family detentions and the administration's policy, which federal officials say has led to the separation of more than 2,300 children from their parents since its implementation in April.
"The parents make a decision saying I want something better for my child, and they come here," said Juandi Castro, a DACA recipient whose parents emigrated from Mexico.
The administration's directive has garnered criticism and public outcry. This week, lawmakers from across the country gathered along the U.S.-Mexico border at Texas facilities holding immigrant children.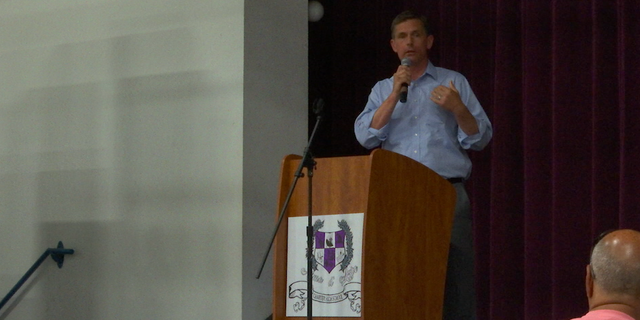 Among those was first lady Melania Trump, who made an unannounced visit to a child detention center in Texas on Thursday.
The Democratic senators from New Mexico, Tom Udall and Martin Heinrich, toured the temporary shelter in Tornillo and were among those who addressed the crowd in Las Cruces on Friday.
"We are going to demand of this president that they come up with a plan and at least a few competent individuals who can connect these kids with their parents," said Heinrich.
Earlier this week, the president signed an executive order stopping family separations, allowing them to be detained as a unit. But, some say it doesn't completely address the problem.
"It doesn't reunite the families that are already separated. And, who's going to do that?" said Pedraza.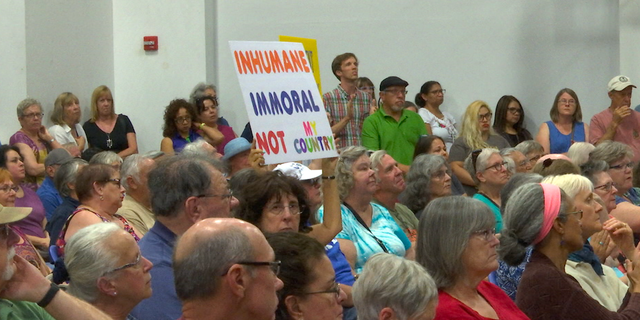 A senior Trump administration official said 500 of the 2,300 children separated from their families have been reunited since May. However, it was not immediately clear how many of those children were still being detained with their families.
Many on Friday called for an end to family detentions altogether.
"I wish every family in the country would open their homes and say I'll be a host family for the immigrants. Maybe our problem will be solved," said Pedraza.
The president, however, is showing no signs of reversing his "zero tolerance" policy. Additionally, defense officials confirmed a report that the Navy is making plans to house tens of thousands of migrants at bases in California, Alabama and Arizona.
As a result, protesters say they'll continue fighting and making their voices heard.
"I'm not for open borders. But, there is a more humane way to handle the people who do cross," said attendee Michael Durbin.