Hostage Crisis in Sacramento Stretches Into 3rd Day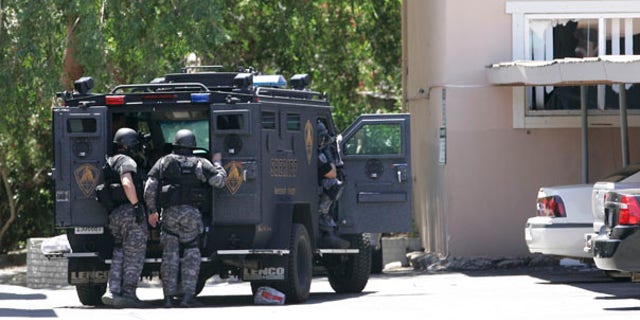 SACRAMENTO, Calif. -- A standoff between deputies and an armed man who has barricaded himself inside a Sacramento apartment with a 15-month-old boy has stretched into the third day.
Authorities say 25-year-old Anthony Alvarez has been holed up in the apartment with the boy since midday Wednesday.
The standoff became more tense Thursday, with Sacramento County sheriff's Sgt. Tim Curran saying Alvarez fired one shot around 4:30 p.m., hitting an armored police truck.
Curran also says Alvarez has been in contact with his mother, telling her he was wounded in the arm by a bullet and sustained a head wound earlier in the standoff. No other details about his injuries were known.
As for the child, police say an officer positioned in the complex's inner courtyard saw Alvarez through a window Thursday afternoon carrying the child, who appeared to be fine.