Homemade yellow submarine found adrift in San Francisco Bay, owner says it was stolen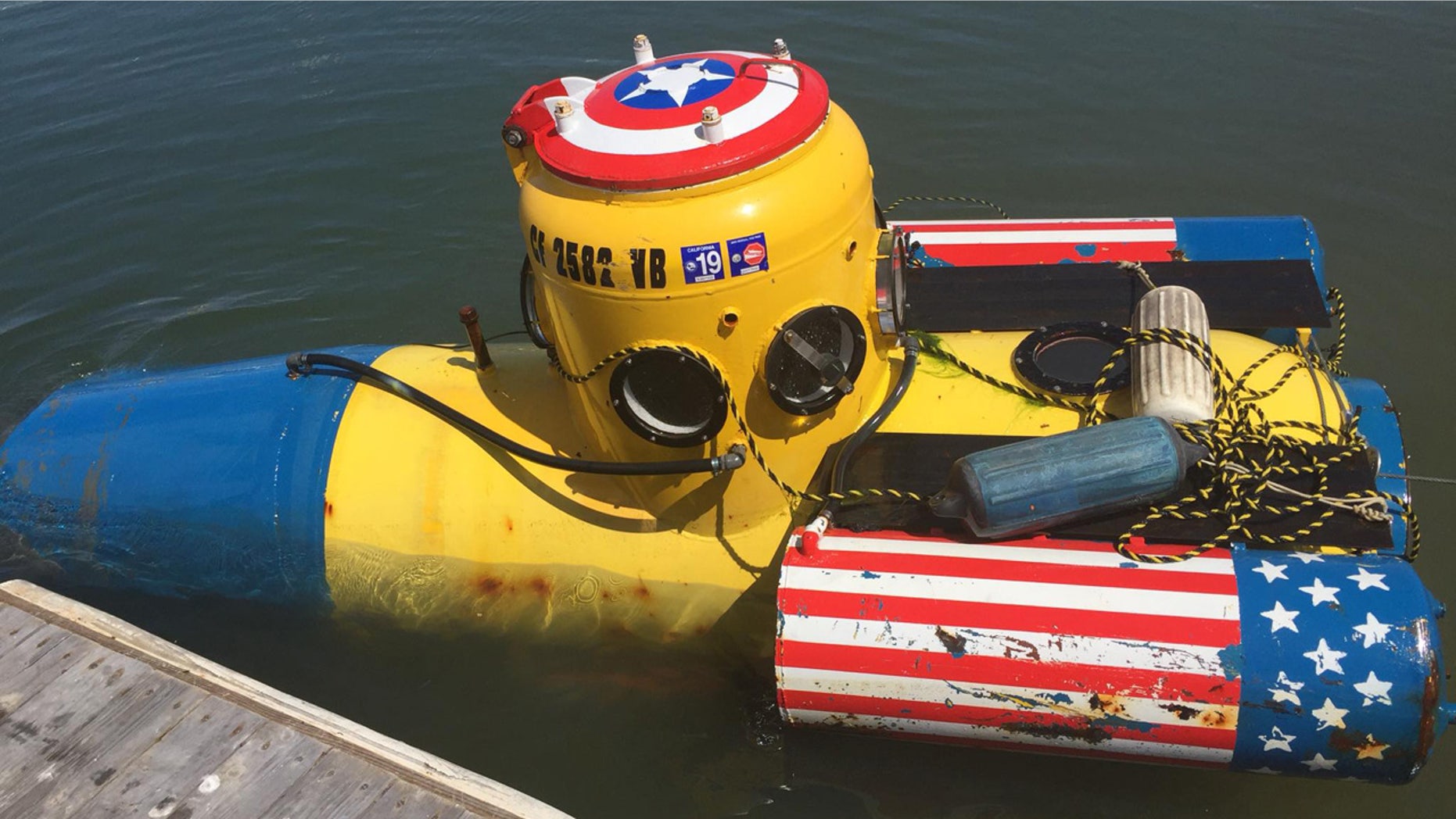 No Beatles or Blue Meanies popped out of the top hatch when a real-life, homemade yellow submarine was found floating near the San Francisco-Oakland Bay Bridge on Sunday.
Officials discovered the submersible after receiving a report of what was thought to be a downed aircraft near the famed bridge.
The Alameda County Fire Department said it sent two boats to investigate the waters off Emeryville after the call came in around 12:39 p.m.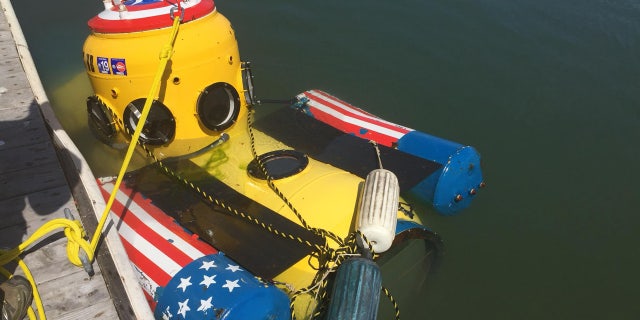 Firefighters instead found the unoccupied sub, and towed it to the nearby Emeryville Marina.
The fire department shared photos of the craft as they pulled it out the water.
The sub's owner, marine scientist Shanee Stopnitzky's, told KGO-TV the craft is used for the volunteer group The Community Submersibles Project. The "Fang Tooth" can hold two people, travel 30 feet deep and offers riders up to 30 minutes of air.
"Somebody stole it and took it for a joyride we believe," Stopnitzky said.
MISSING WWII GERMAN SUBMARINE FOUND AFTER NEARLY 73 YEARS LOST AT SEA
In March, the news outlet Berkelyside posted a picture of Stopnitzky inside the submarine.
The sub was docked at the Berkeley Marina prior to popping up near the Bay Bridge on Sunday. It's now at an impound lot in Oakland.
Stopnitzky now has to come up with $2,000 to get the craft out of the lot, but she told KGO she's thankful whoever took the craft didn't end up getting hurt.
"One of my biggest concerns is if someone might kill themselves in it," she said. "It's a simple set of systems, but you still need knowledge of how submarines work."