Homeless woman critically injured after being crushed by garbage truck compactor
A homeless woman was critically injured when a dumpster she was inside of was unloaded into a garbage truck and compacted, officials said Monday.
Phoenix Police told FOX10 the woman and a man were sleeping inside the dumpster when it was picked up for service by a garbage truck.
The woman was eventually rescued and taken to a hospital, where she was listed in critical condition, Sgt. Vince Lewis said
Truck driver Austin Todd told FOX10 he had seen the same man and woman around the dumpsters for the past six months when he made deliveries in the area.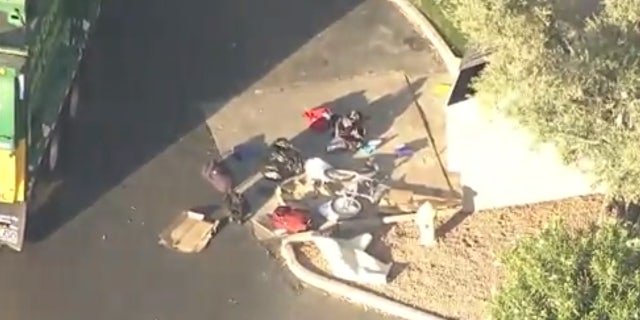 "It was obvious they were homeless, usually when I see them they were arguing, fighting, yelling at each other," he said. "The woman would stand outside the dumpster with the trash bag and the man would throw the cans out into the bag."
HOMELESS ENCAMPMENT RELOCATION PLAN HAS CALIFORNIA RESIDENTS OUTRAGED
The man who was in the dumpster was able to escape before it was picked up and fled the scene before police arrived, leaving his companion behind.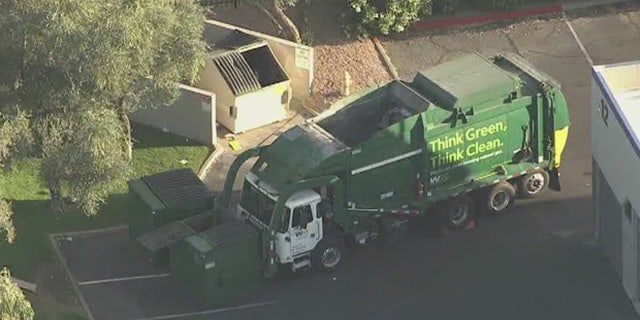 "I can't believe he just jumped out and left her there. That's crazy," Todd said. "I don't know if that's because of the drugs, or quick thinking type of thing, I don't know."
Todd said he wasn't surprised the garbage truck driver didn't hear or see anyone in the dumpster.
"Big dumpster truck, it's probably really loud, probably a lot of beeping going on, and machinery, probably couldn't hear anyone yelling at him. And that's probably something he's not really looking out for," Todd said.
In a statement to FOX10, Waste Management said: "We encourage everyone in the community to be an extra set of eyes and ears, and if you see signs that your dumpster may be used for shelter, please contact local police or social service agencies to prevent a tragedy."