Homeless may get mobile showers at Los Angeles Metro stations
As the homeless population continues to grow in Los Angeles, the agency that operates public transportation in the county is considering putting showers in or near some of its train stations in an effort to promote hygiene.
Metro's Board of Directors unanimously approved a motion on Thursday following a four-month study to examine a pilot hygiene and mobile shower program, which would also examine incorporating public restrooms at all new rail stations on the system.
"I hope that when we look at this, it's a first start, it's about a humanitarian issue in my opinion because we do have a very diverse population that uses our rail and bus services and our hubs," Metro Director and Los Angeles County Supervisor Hilda Solis told board members.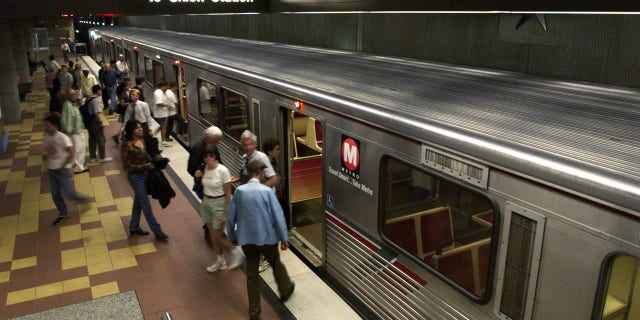 Solis, who spearheaded the study for the pilot program, said the program would be collaborated with the Los Angeles County's Office of Homeless Initiative, Department of Public Health, Department of Public Works, and other relevant departments. The pilot program, if adopted, would first roll out at the Westlake/MacArthur Park and North Hollywood stations.
The program would be similar to one the county rolled out earlier this year in East Pasadena and South El Monte, according to CurbedLA, which first reported on Metro's proposal. Solis' office said that hygiene and mobile shower stations provide "effective solutions: to promote hygiene, in addition to preventing the spread of infectious diseases."
HOMELESS ENCAMPMENTS INCREASINGLY AFFECTING CALIFORNIA TRAIN TRAFFIC
The only board member to speak against the proposal, Inglewood Mayor James Butts, cautioned that what may sound like a compassionate idea may have "unintended consequences."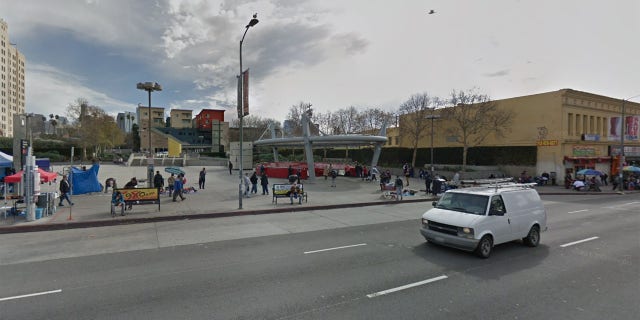 "I'm concerned that, without careful thought, we'll impact the main business that we're in, and the main business that we're in is to increase ridership," he said Thursday. "I think the showers should be where the people are that will use them, as opposed to having the expectation that people are going to come to a Metro station and use a shower before they ride the trains. I don't think that's realistic."
Solis countered that the homeless population is already riding the system and already stay in spots near the stations.
"I'm not merely saying that everyone deserves a shower. I mean, you can't force someone to do that, but I think once service is provide, sanitation services, that actually provides more safety and dignity not just for the person that's impacted, but also for, potentially, people who pass them and walk onto our rail system and our buses," she said.
COMMUNITY FIGHTS BACK AS CALIFORNIA OVERRUN BY HOMELESSNESS, HUMAN WASTE, NEEDLES
Butts added that while the program is just a concept at this point, he questioned using funds for facilities that are not connected to the mission for transit.
Los Angeles City Councilman Mike Bonin said the program could be "fundamentally transformative" and "restore dignity" for the homeless population to be able to take a shower to use a bathroom "other than an alleyway or behind a bush."
"What I have seen is the opportunity to take a shower, to feel better about yourself and feel cleaner, is a great opportunity for first contact with case management and the continuum of care," he said.
The proposal comes as expanding homeless encampments across California have affected train traffic and caused a public health crisis. In neighboring Orange County, officials cleared out a camp earlier this year along the Santa Ana River and hauled away tons of hazardous trash and waste.