Homeless man gets hundreds of job offers after handing out resume at stoplight in California's Silicon Valley
A homeless web developer's struggle to try to find a job on the streets of California's Silicon Valley on Friday has brought in hundreds of job officers after a photo of him went viral.
David Casarez was standing out on a street corner in Mountain View holding a sign that said "HOMELESS. HUNGRY 4 SUCCESS. TAKE A RESUME" and passing out copies of his resume to anyone who stopped.
Casarez told KTVU FOX 2 he moved from Texas to California to follow his dreams to work for the tech industry, but had blown through his savings. The web developer said he was at his "lowest point" when he made the sign, after sleeping in parks and stairwells.
"I told myself all I need is just one person out there to see hey this guy is worth giving a shot," he said.
That person just happened to be Jasmine Scofield, who works in tech and just happened to drive by. Scofield posted a photo of Casarez holding his sign and resume on Twitter, which quickly went viral with over 130,000 retweets as of Tuesday.
"He's at this make or break moment. It's Hail Mary for him," she told KTVU. "This is his last opportunity and he's going to shoot for it. And I saw that and I was like I need to help him."
HOMELESS MAN APPLYING FOR MCDONALD'S JOB LANDS POSITION WITH COP'S HELP
Casarez said he received over 200 job offers since Friday, and has been in contact with representatives from Netflix, Google and Pandora.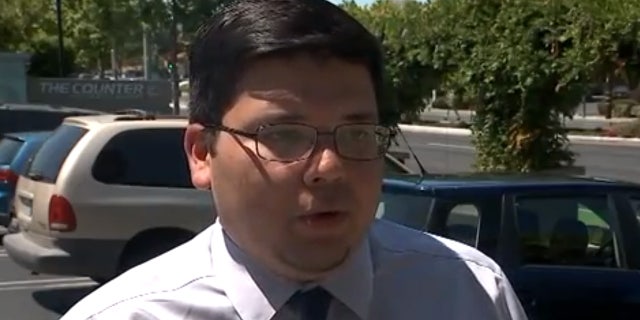 He's now spending his time scheduling job interviews, and said at least one company has offered to put him up in a hotel while he goes through the interview process.
"I didn't expect it to have turned out this way. The support has just been so overwhelming, very positive," he said.