Hawaii sees snow from winter storm for first time in state park on Maui
Hawaii may be known for its picturesque beaches, but a weekend storm left parts of the Aloha State looking like a scene from the Arctic Circle.
Snow blanketed parts of Polipoli Spring State Recreation Area on the island of Maui on Sunday, which is likely a first for any state park in the state.
"Polipoli State Park, at 6,200 feet they reported snow. that is pretty rare for Maui obviously," National Weather Service Meteorologist Melissa Dye told KHON2. "I had talked to a ranger this morning and he said they had 4-foot drifts. Very impactful."
SEATTLE BRACES FOR MORE SNOW, AFTER RECORD-SETTING WINTER SO FAR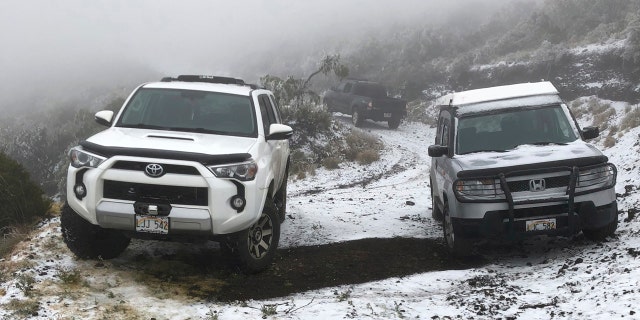 While the peaks of the Haleakalā on Maui have been known to get a dusting of snow in the past, the storm over the weekend brought what is possibly the lowest elevation snow ever recorded in the state.
"At 6,200 feet, this may be the lowest elevation at which snow has been recorded in Hawaii," the Hawaii Department of Land and Natural Resources said in an Instagram post.
POLAR VORTEX 'BOILING WATER CHALLENGE' SENDS 8 PEOPLE TO HOSPITAL IN CHICAGO-AREA
Lance Endo told the Associated Press his friend who was camping at the state park on Maui texted him early Sunday that there was snow, so he jumped in his truck and drove more than hour to see it.
"I just wanted to go play in the snow," Endo said.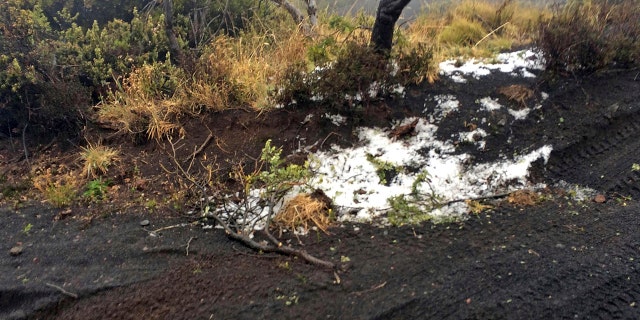 Endo headed back from the park to bring his two children to "see something that's very unusual in Hawaii."
CLICK HERE FOR THE FOX NEWS APP
The snow came from a storm system known as a Kona Low, which is a chunk of cold, low-pressure air separated from the cold jet stream.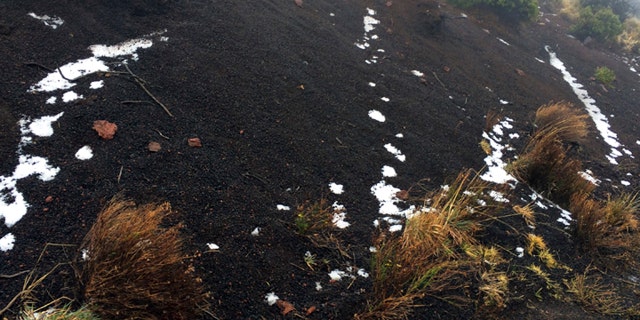 The storms usually approach Hawaii from the west or south and usually bring strong winds, flooding, and high surf. Because the weekend system came from the north and was so cold and strong, parts of Maui saw snow this time.
The Associated Press contributed to this report.