Harvard student group says no consecrated host at black mass reenactment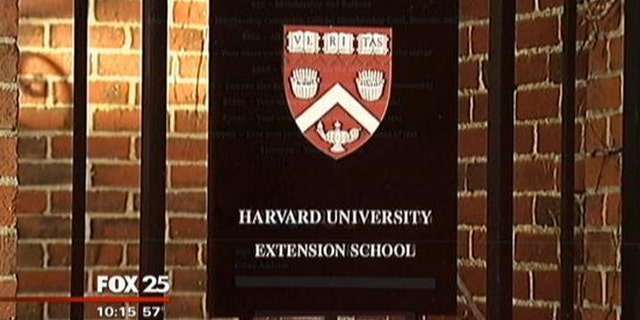 A Harvard University student club set to host a satanic black mass reenactment to celebrate witchcraft and satanic worship announced on its website that it will not use a consecrated host during the event.
The Harvard Extension Cultural Studies Club has organized a May 12 black mass reenactment at the Queen's Head Pub, which is on campus. The announcement has drawn criticism because these masses typically mock Catholic teachings, MyFoxBoston.com reported.
"Our purpose is not to denigrate any religion or faith, which would be repugnant to our educational purposes, but instead learn and experience the history of different cultural practices," the club's statement said. The statement went on to say that the mass will use a piece of bread but will "unequivocally" not use a consecrated host.
The performance will be conducted by The Satanic Temple, a group known to stir up controversy.
The Archdiocese of Boston fired back with this response, "The Catholic community in the Archdiocese of Boston expresses its deep sadness and strong opposition to the plan to stage a black mass on the campus of Harvard University in Cambridge."
"In a recent statement, Pope Francis warned of the danger of being naïve about or underestimating the power of Satan, whose evil is too often tragically present in our midst. We call upon all believers and people of good will to join us in prayer for those who are involved in this event, that they may come to appreciate the gravity of their actions, and in asking Harvard to disassociate itself from this activity," the statement said.
The Harvard Extension School says the school "Does not endorse the views or activities of any independent student organization. But we do support the rights of our students and faculty to speak and assemble freely."