Hartford latest U.S. city on the brink of bankruptcy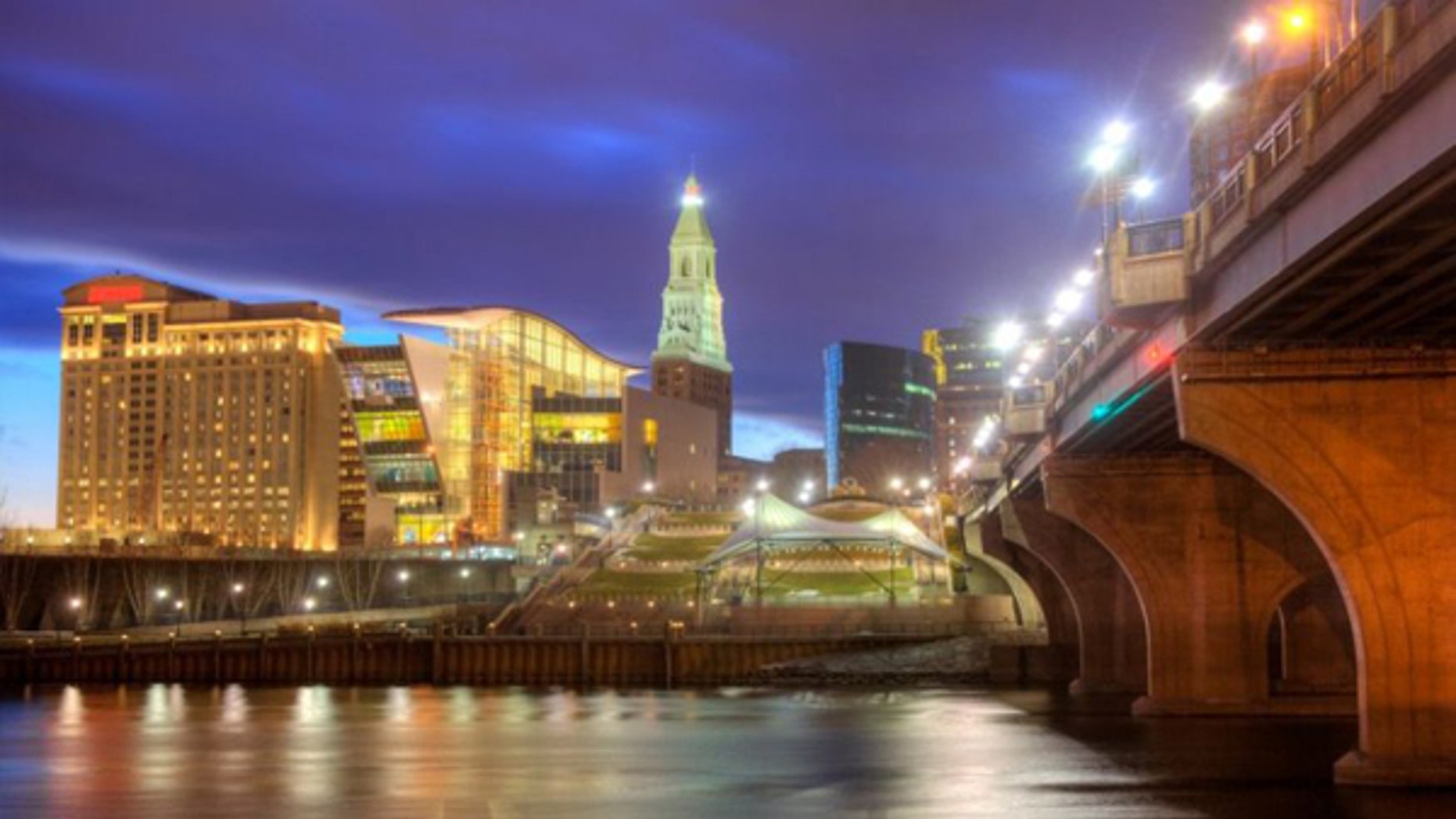 Hartford is the latest American city to be on the verge of bankruptcy.
Leaders in the Connecticut capital have been soliciting proposals from law firms that specialize in Chapter 9 bankruptcy in anticipation of being strapped for cash in the city's budget, according to the Hartford Courant.
The city is facing a deficit of $65 million in 2018, which is on top of a $14 million shortfall this year, the paper said. Hartford City Hall is now reportedly seeking $40 million in state aid to close the gap.
Mayor Luke Bronin has hinted for months that filing for Chapter 9 could be a possibility and said during his budget release in April that he was "not in a position to rule anything out," according to the Courant.
Some in the City Council apparently feel that inquiries with law firms on possible bankruptcy proceedings may not be the right approach.
"It's premature," Hartford City Council President Thomas "TJ" Clarke II told the newspaper. "We haven't exhausted every option and every avenue for us to go down this road."
On Monday, the Council voted in favor of adopting a $612.9 million budget plan proposed by Mayor Bronin.
"None of the decisions we've had to make over the last two years have been easy, and it's hard to celebrate budgets that are bare bones, essential services only budgets. But that's the kind of budget the times demand," Bronin said Monday night according to the Hartford Courant. "I remain optimistic that our legislators from around the state will recognize that the capital city's health and growth is critical to Connecticut's health and growth."
Hartford, is just the latest city to mull over the bankruptcy option. Since 2010 a total of nine municipalities have filed for bankruptcy protection—which is on top of an additional 42 utilities, water districts, hospitals and other municipal agencies that have actually gone full-fledged bankrupt, according to a study from Governing.com.
Some of the larger municipalities that were forced to file for Chapter 9 were the cities of Stockton and San Bernardino in California, Central Falls in Rhode Island, the Pennsylvania state capital Harrisburg, and the largest metropolitan area on the list – Detroit, Michigan.
It was in July 2013 when the city of Detroit -- which was left with nearly $20 billion in debt after decades of mismanagement and loss of industry -- was forced to file the largest municipal bankruptcy in U.S. history.
Hartford has faced similar problems in recent years as more than half of the city's properties are tax-exempt and options for other sources of revenue being limited. Also, the city already has some of the highest property tax rates in the state which makes raising them to cover budget gaps out of the question.
Bronin told The Courant that it's vital that the state helps them come back from the brink of bankruptcy.
"We've made clear for more than a year that Hartford's fiscal challenge cannot be responsibly solved at the local level alone with the tools that we have," Bronin told the newspaper, "and we continue to push hard to build a new partnership with the state of Connecticut to put our capital city on a path to solvency, stability and growth."
State House Majority Leader Matthew Ritter, D-Hartford, said that legislators are trying to support the city.
"Hartford going bankrupt would be the most catastrophic financial thing that ever happened in the state of Connecticut," he told The Courant.
"We will try everything in our power to hit the $40 million target," he added. "It keeps us up at night as much as it keeps you up at night and going bankrupt … would be terrible for the city. It would be terrible for the state. It's not something that any of us want to see and we're going to work very hard to make sure it doesn't happen."
Only one other city in the State of Connecticut has filed for bankruptcy previously.
In 1991, Bridgeport filed for chapter 9 but their petition was dismissed by a federal judge who determined that the city was capable of paying its bills.