'Half-headed' Florida man arrested on arson, attempted murder charges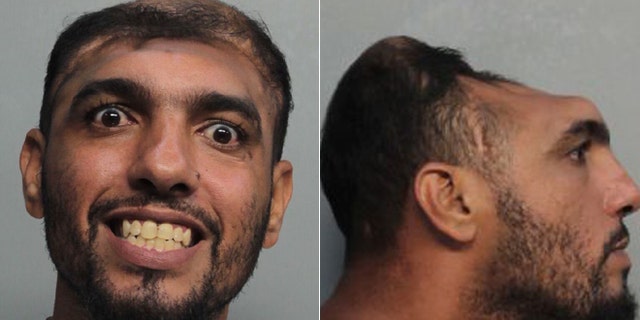 A Florida man with a deformed skull, who became known as the "half-headed man," was arrested Monday on arson and first-degree attempted murder charges, WSVN reported.
Miami police said in an arrest report Carlos Rodriguez, 31, set his mattress on fire at a duplex Monday afternoon, which had two people inside at the time.
According to the arrest report, the fire was deliberately set, "posing an immediate threat to the lives and safety of the occupants."
Rodriguez appeared in bond court, Tuesday, where a judge gave him $20,000 bond, WSVN reported.
Rodriguez become an internet sensation in 2012 when he appeared in a YouTube video explaining how he lost a large portion of his brain and skull in a car crash.
"I was barred out on drugs. I was driving, and I hit a pole and flew out the front window and landed on my head," he said at the time.