Gunshot reportedly fired at pizza delivery driver during 'prank' delivery order
Authorities in Texas are on the lookout for attempted aggravated robbery suspects who allegedly fired at a Pizza Hut employee after she left a "prank" delivery call, the sheriff's office said Wednesday.
Deputies with the Montgomery County Sheriff's Office responded to the scene around 2 p.m. on Tuesday and a 22-year-old woman who said she was an employee of the pizza chain told them that Pizza Hut had gotten a delivery order for a location on Tanglewood Road in Magnolia, the sheriff's office said in a news release.
PIZZA HUT IS SENDING 'DUMPED AND GHOSTED' WOMAN FREE FOOD
But after she got there and rang the doorbell, "the owner answered the front door by remote from another location" and ordered her off his property, saying he didn't place an order, authorities said.
After the woman left, she told deputies that she saw a dark Chevrolet Tahoe down the road, which started to drive towards her and soon after came to a stop, completely blocking her way through.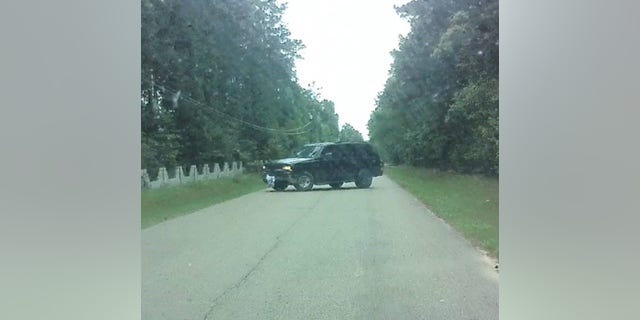 The moment was caught on dashcam video from the employee's delivery vehicle.
Two people, both donning masks, got out of the vehicle's passenger side, authorities said. As they approached the employee's car, she told deputies that one of them was holding a handgun and she ultimately put the car in reverse to leave.
RESTAURANT LAUNCHES VODKA-INFUSED PIZZA
"As she backed up she heard one gunshot," the sheriff's office said.
The delivery driver fled back down the road where the "prank" delivery was, parking her car and hiding beneath another residence before contacting authorities, the sheriff's office said.
The sheriff's office said a shell casing was found at the scene and at least three people were inside the vehicle at the time of the incident. Based on the video, it appeared that the car's license plate number was shielded by some type of clothing, authorities said.