Gunman shoots 2 children in Texas hotel, police fear for mom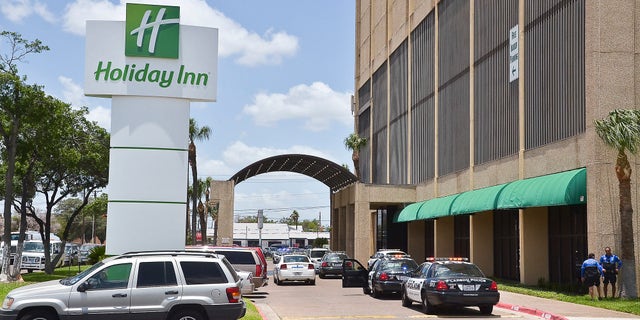 NEWYou can now listen to Fox News articles!
LAREDO, Texas – Police say a man shot and killed one of his girlfriend's young sons and critically injured another inside a South Texas hotel room.
Laredo police spokesman Joe Baeza says the man was arrested Tuesday after the shooting at the Holiday Inn-Civic Center. He says police were "fearing the worst" for the children's mother, who did not check into the hotel with the boys.
Baeza says police went to the hotel around midday after receiving a call suggesting the children and their mother could be in trouble. After knocking on the hotel room door and identifying themselves as police, officers heard several immediate shots. Baeza says one came through the door and narrowly missed two officers.
Baeza says officers entered the room, found the boys and arrested their mother's boyfriend inside.