Gunman at Pennsylvania magistrate's office killed by police, several others wounded, officials say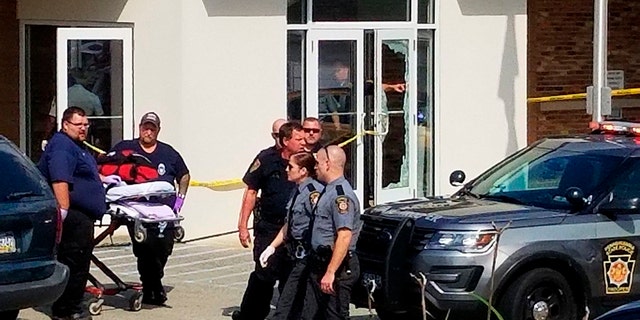 An unidentified gunman was killed by a police officer Wednesday after opening fire at a Pennsylvania magistrate's office and injuring several people, officials said.
Among those wounded in the shooting incident at District Magistrate Daniel Shimshock's office in Masontown, Fayette County was "a law enforcement official," Pennsylvania State Police Troop B confirmed on Twitter.
A German Township police officer fatally shot the unidentified gunman, Fayette County District Attorney Richard Bower said, according to The Associated Press. The gunman, who had marched into the building's lobby with a handgun, exchanged gunfire with an officer, who was then wounded, before firing at three other people, Bower said.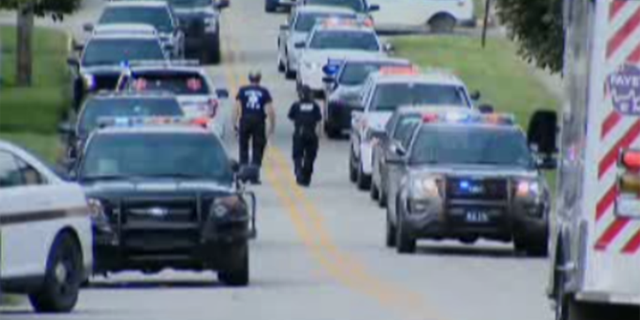 A Fayette County Emergency Management spokesperson told ABC News that four individuals were wounded and transported for medical care.
A Masontown police officer sustained non-life-threatening injuries in the shooting, according to Masontown Mayor Toni Petrus. The officer was receiving treatment for hand injuries at a hospital in nearby Uniontown.
The wounded civilians were brought to a West Virginia hospital, whose spokesman said they were listed in fair condition.
After hearing about the shooting, County Commissioner Vince Vicites arrived at the building and learned that the coroner was called to the scene because the shooter had died, he told The Associated Press.
"At this time we have multiple victims and injuries one being a law enforcement official. There is heavy police presence," state police tweeted. "We are asking the public to stay away from the area at this time."
The location is secure and there were no lockdown orders for nearby schools, businesses or offices, police said.
Authorities asked that anyone with information contact the State Police-Uniontown at 724-439-7111.
Fayette County officials in a tweet said they were "deeply saddened" by the incident in Masontown.
"Fayette County officials will continue assisting state and local police by any means necessary," the tweet said. "Our thoughts are with the victims and their families."
Masontown, Pennsylvania is located roughly 60 miles south of Pittsburgh.
The Associated Press contributed to this report.