Guilty plea from Boston Marathon bombing suspect's friend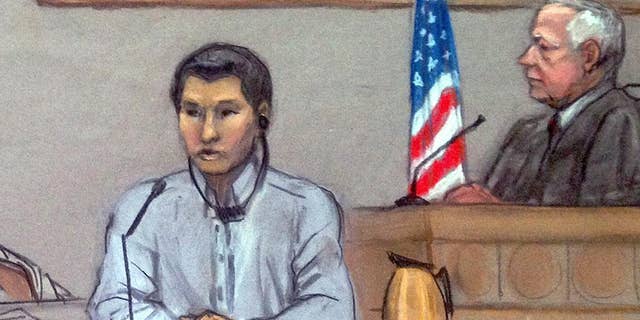 BOSTON – A college friend of Boston Marathon bombing suspect Dzhokhar Tsarnaev has pleaded guilty to obstruction of justice and conspiracy charges.
Dias Kadyrbayev admitted in U.S. District Court on Thursday that he removed a backpack containing emptied-out fireworks from Tsarnaev's dorm room several days after the 2013 attack that killed three people and injured more than 260 others.
Under the plea agreement, federal prosecutors said they would ask for no more than seven years in federal prisons for the 20-year-old Kadyrbayev. His lawyer still could seek a lighter sentence.
Judge Douglas Woodlock set sentencing for Nov. 18 but did not immediately accept the plea agreement, saying he first wanted to review a report that will be prepared by the probation department.