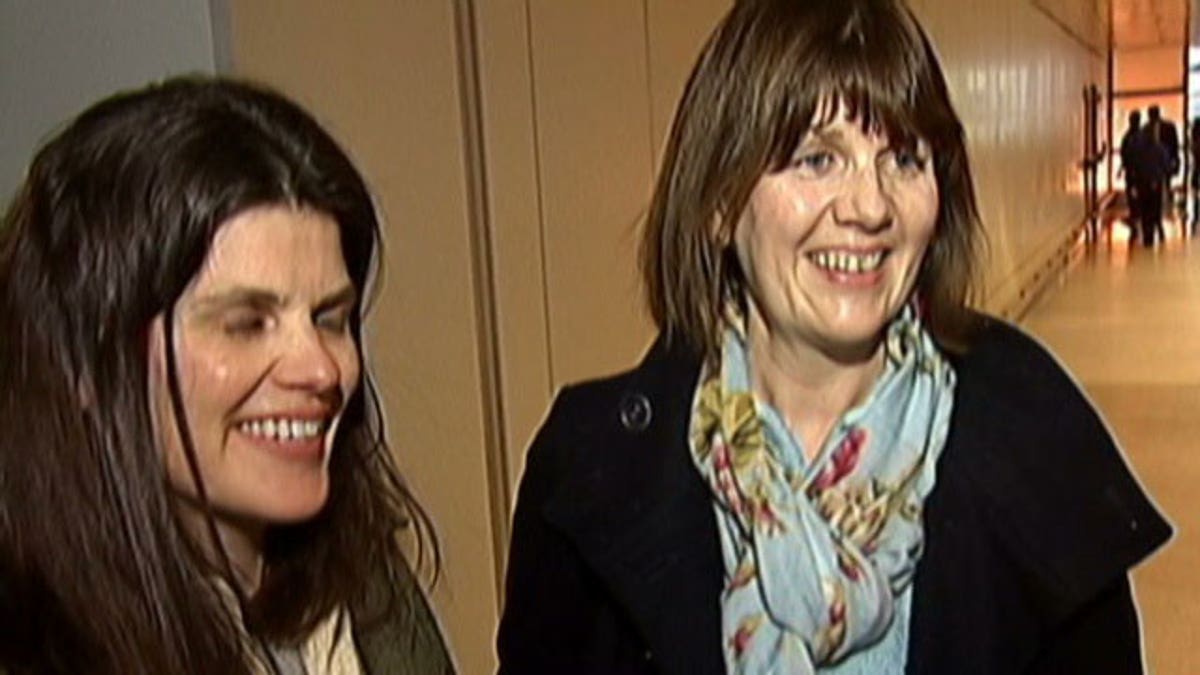 Blood sisters who never met but have been looking for each other for years were reunited Friday in Boston, Mass.
Words could not describe the excitement Catherine Jackson felt as she waited for her sister - the sister she never knew she had - to arrive from Dublin.
But when the big moment came, the two locked in embrace like they had been siblings all along, MyFoxBoston reports.
So how did these two get to this place? In 2003 Catherine decided she wanted to find more information about her mom who had died when she was just 9 years old and living in Boston.
After spending hours on sites like Ancestry.com, she and her family decided to go to Ireland to the neighborhood where her mom grew up.
They connected with old friends who spilled the beans that Catherine had a sister born 13 years earlier who was put up for adoption.
That would be Sue, and it turns out sue had knocked on the same door in Dublin years earlier looking for information.
The two sisters first connected online back in October and Skyped often. Now they're together face-to-face enjoying every moment of it and saying it's just what their mom would have wanted.
The sisters and their families are spending a week together in the US. Catherine plans to make a visit to the UK next year as there is a lot of catching up to do.
Click here for more good news stories.
Click here for more on this story from MyFoxBoston.