'Grossly impaired' illegal immigrant blamed for crash that killed toddler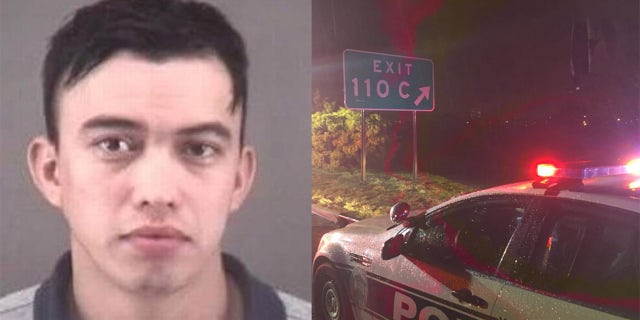 An unlicensed illegal immigrant was "grossly impaired" when he crashed into an ambulance and killed a 3-year-old boy, court papers say.
The boy, from Wise, Va., died Monday, a day after the crash. He was with his mother in the ambulance when it was struck and rolled over in Winston-Salem, N.C. Lyndsay Ann Oakes, 27, suffered minor injuries. The boy was not identified.
Jose Duran Romero, 27, blew a 0.19 on a breathalyzer nearly two hours after the crash, more than twice the legal limit, FOX8 Winston-Salem reported late Monday.
Court papers say Romero, who was behind the wheel of a Honda Accord even though he had never owned a driver's license, had "bloodshot, glassy eyes," slurred his speech and looked "grossly impaired," according to the station.
Romero was also in the country illegally, the station reported.
Federal authorities lodged an immigration detainer against him after his arrest. They said he was from El Salvador.
The ambulance was taking the boy and his mother to a trauma center.
Gary Oakes said Monday his grandson had been under medical care before the crash but didn't want to elaborate. Asked how the family was coping, Oakes said, "It's devastating."
Lyndsay Ann Oakes asked for privacy on her Facebook page.
Police said the Honda was traveling south on U.S. 52 at around 1 a.m. Sunday when it rammed into the side of the ambulance which was also going south.
The two paramedics in the ambulance were treated for minor injuries, the Winston-Salem Journal reported Tuesday.
A police spokesman told the paper Romero and a passenger in the Honda, Andres Leon, 33, fled after the crash. One was caught right away by a person who saw the crash and held for cops. The other man was captured by police a short time later.
Romero was charged with driving while intoxicated and driving without a license. He was being held without bail after bail had been set and then revoked.
It was unclear if the charges would be upgraded as a result of the child's death.
Leon was being held on $1,000 bail after being charged with failure to render aid and to provide information.
The Associated Press contributed to this report.