Greitens impeachment to be considered in special session, Missouri lawmakers say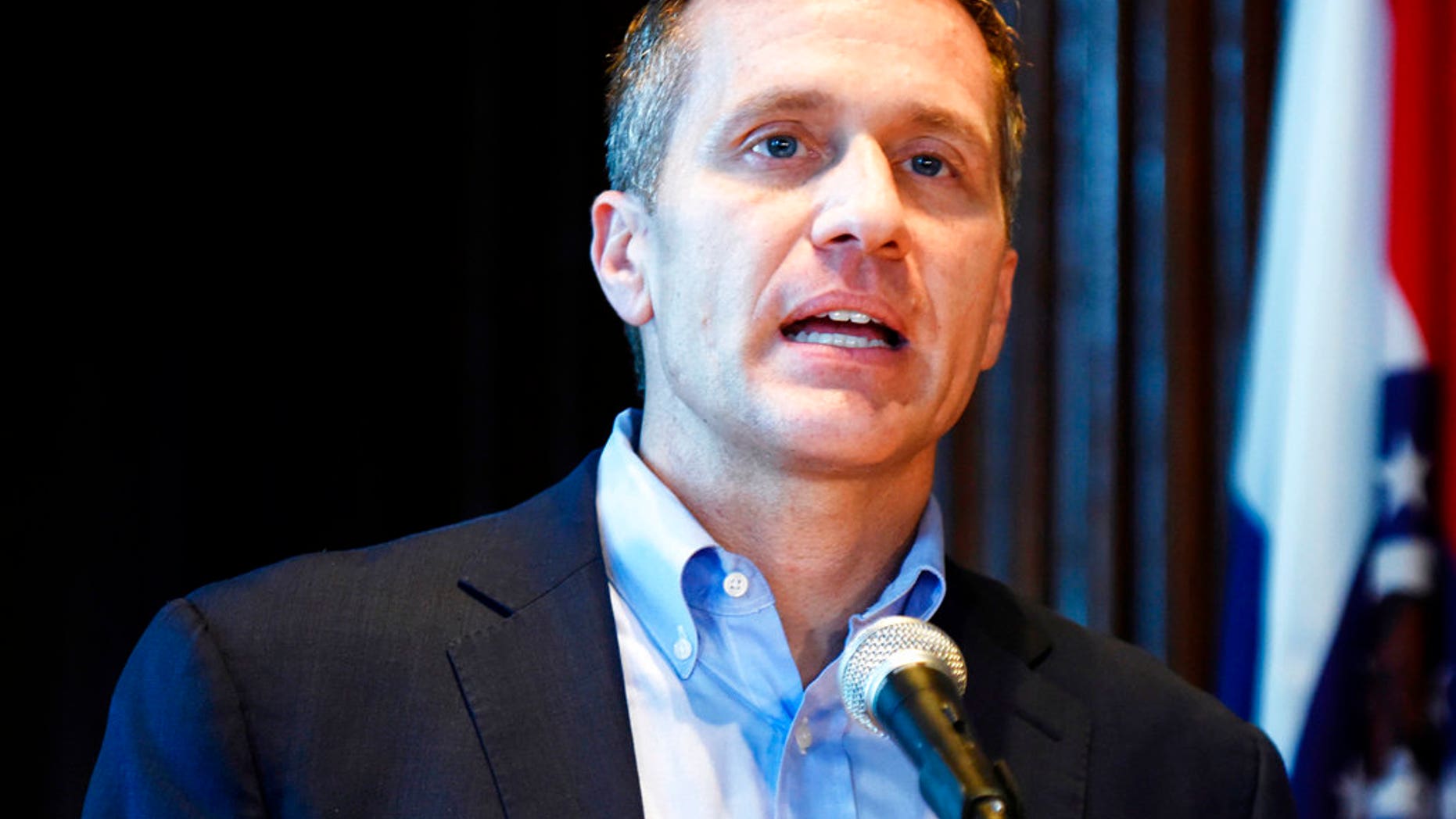 Missouri lawmakers on Thursday announced they're calling a special session to order to discuss the possible impeachment of Gov. Eric Greitens.
The session, to be held at 6:30 p.m. on May 18, will explore the allegations of sexual misconduct and misuse of charity resources against the Republican governor.
MISSOURI GOV. GREITENS FIGHTS ACCUSATIONS OF VIOLENT NONCONSENSUAL 'SEXY WORKOUT'
The move will mark the first time in state history that lawmakers have called a special session, which are typically called by governors.
Missouri House and Senate leaders said they've collected more than the constitutionally required signatures of three-fourths of the members of each chamber to summon the session.
Lawmakers will consider "disciplinary actions" against Greitens, according to their petition, which could include less reprimands than impeachment.
A special House committee investigating Greitens released a report Wednesday alleging the governor misused a list of charity donors from The Mission Continues, a charity he founded, for his gubernatorial campaign.
Last month, the same committee released a report with testimony from a woman who alleged Greitens had restrained, slapped, shoved, threatened and belittled her during a series of sexual encounters in 2015.
Greitens is scheduled to go on trial on May 14 for an invasion of privacy indictment stemming from his encounter with the woman.
He is accused of taking and transmitting a partially nude and unauthorized photo of the woman while she was bound and blindfolded in the basement of his home. Greitens has acknowledged having a consensual affair but has denied criminal wrongdoing.
The governor was also charged on April 20 with a felony of tampering with computer data for allegedly disclosing The Mission Continues donor list to a political fundraiser in 2015 without the permission of the charity.
The Associated Press contributed to this report.