Gov't targets Web sites selling counterfeit goods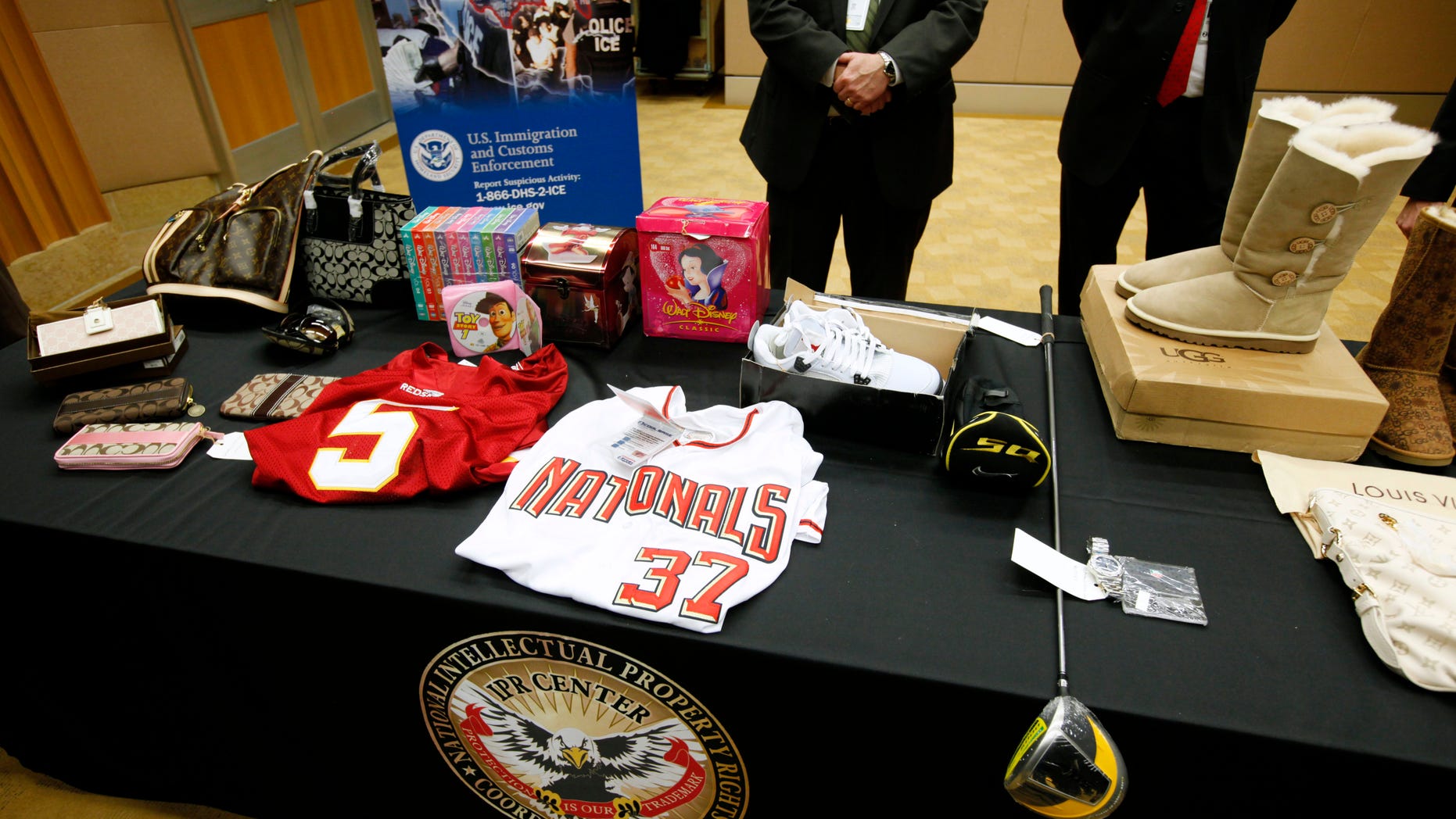 WASHINGTON – On one of the year's busiest Internet shopping days, federal law enforcement announced a crackdown that blocked 82 domain names of far-flung commercial websites to keep them from peddling counterfeit merchandise and illegal copies of music and software.
Nearly 100 million people shop on "Cyber Monday," a day when consumers return to work from the long Thanksgiving weekend. Many buy items online.
Counterfeiters are prowling the back alleys of the Internet, waiting to unload shoddy presents unlikely to bring any holiday cheer, John Morton, head of immigration and customs enforcement at the Homeland Security Department, told a news conference.
Attorney General Eric Holder said federal law enforcement agents got court orders allowing them to seize the domain names after making undercover purchases from online retailers and confirming that the items sold were counterfeit or infringed on copyrights.
The move was applauded by the Motion Picture Association of America and the Recording Industry Association of America.
Anyone attempting to access one of the websites will find a banner saying that the domain name has been seized by federal authorities.
The counterfeit goods include sports equipment, shoes, handbags, athletic apparel and sunglasses. The copyright infringement covers copies of DVDs, music and software.
Most of the counterfeit goods are produced and shipped from China.
On a trip to Hong Kong and to Beijing last month, Holder told law enforcement counterparts from China and around the world to do more to fight these crimes.
Congress is considering giving law enforcement more tools to crack down on copyright infringement and the sale of counterfeit goods online, but the proposed legislation has run into some opposition.
Earlier this month, the Senate Judiciary Committee unanimously approved a bill that would allow the Justice Department to obtain court orders identifying sites dedicated to "infringing activity" and require companies that register Internet domain names to suspend those accounts. And to reach Web sites registered outside the U.S., the bill also would require Internet service providers to block their users from accessing those sites and prohibit payment processors and online advertising networks from doing business with them.
The bill, sponsored by Sen. Judiciary Chairman Patrick Leahy, D-Vt., has strong backing from Hollywood, the nation's big record labels and other industries that depend on strong intellectual property protections. But some in the technology industry say it could result in Internet censorship by blocking access to Web sites.
___
Associated Press Technology writer Joelle Tessler contributed to this report.