Golfer Henrik Stenson pokes a crocodile on Rio Olympic Golf Course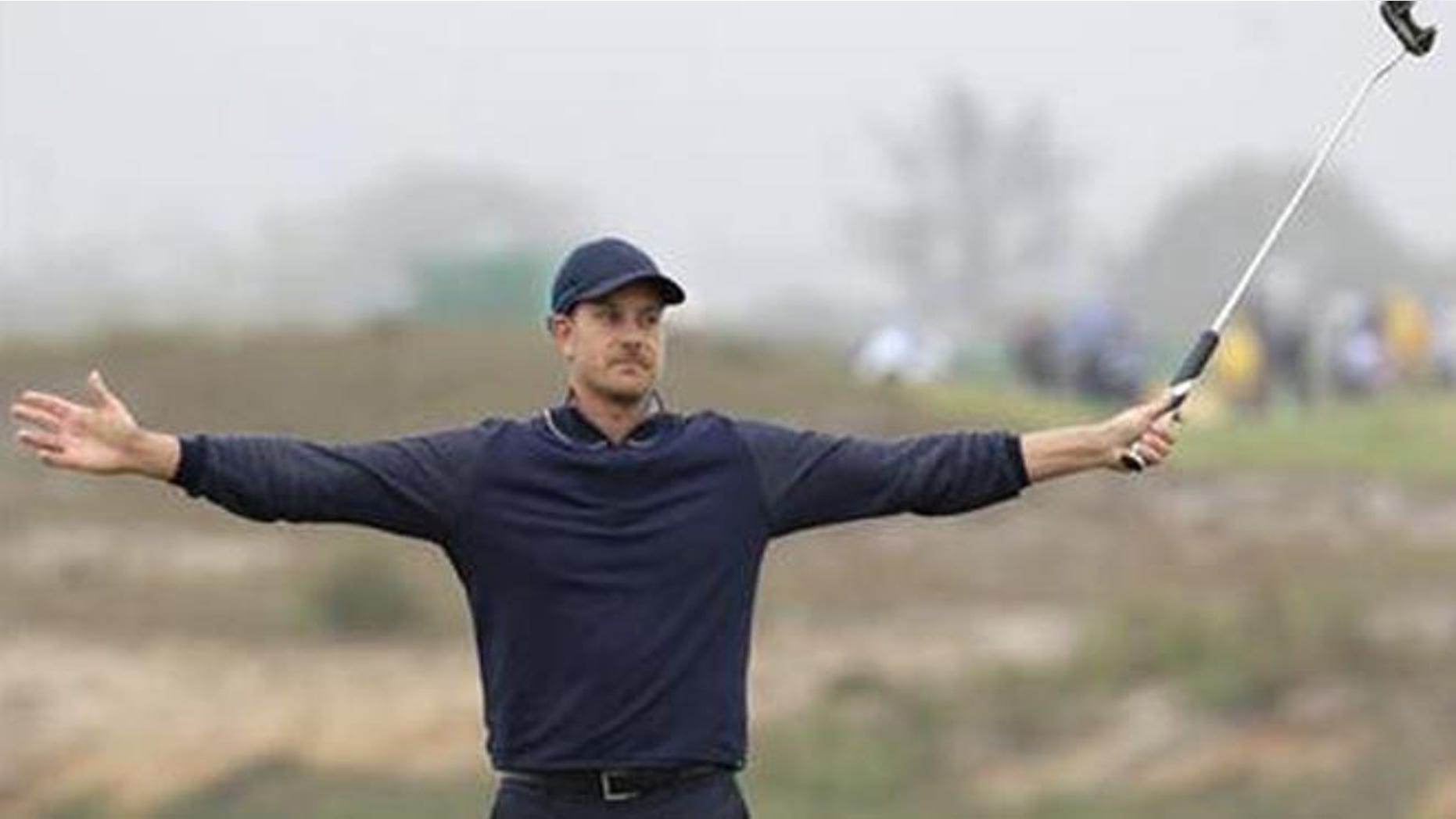 Swedish golfer Henrik Stenson knows how to handle a wedge even when he's using one to poke a crocodile.
Walking along the edge of the water on the par-5 10th hole at Rio's Olympic Golf Course, Stenson spotted a caiman -- a small crocodile --and reached over to poke it with the end of his golf club.
He wound up making birdie after the encounter.
Gold Digest reports Stenson had an explanation for using a wedge.
"A little tickle with a lob wedge. I thought it could handle that, if it would have been twice the size, then you probably need to go into the longer irons," Stenson said after his round. "He wasn't too big. He was facing the right way for me."
On Friday, Canadian golfer David Hearn received a warning about lingering too long over a shot near the water.
Took my shoes off as I went to hit my ball on the edge of a pond today...rules official tells me "play fast because of crocodiles" #Chubbs

— David Hearn (@HearnDavid) August 12, 2016
The Associated Press contributed to this report.