'Golden State Killer' suspect makes first court appearance in Sacramento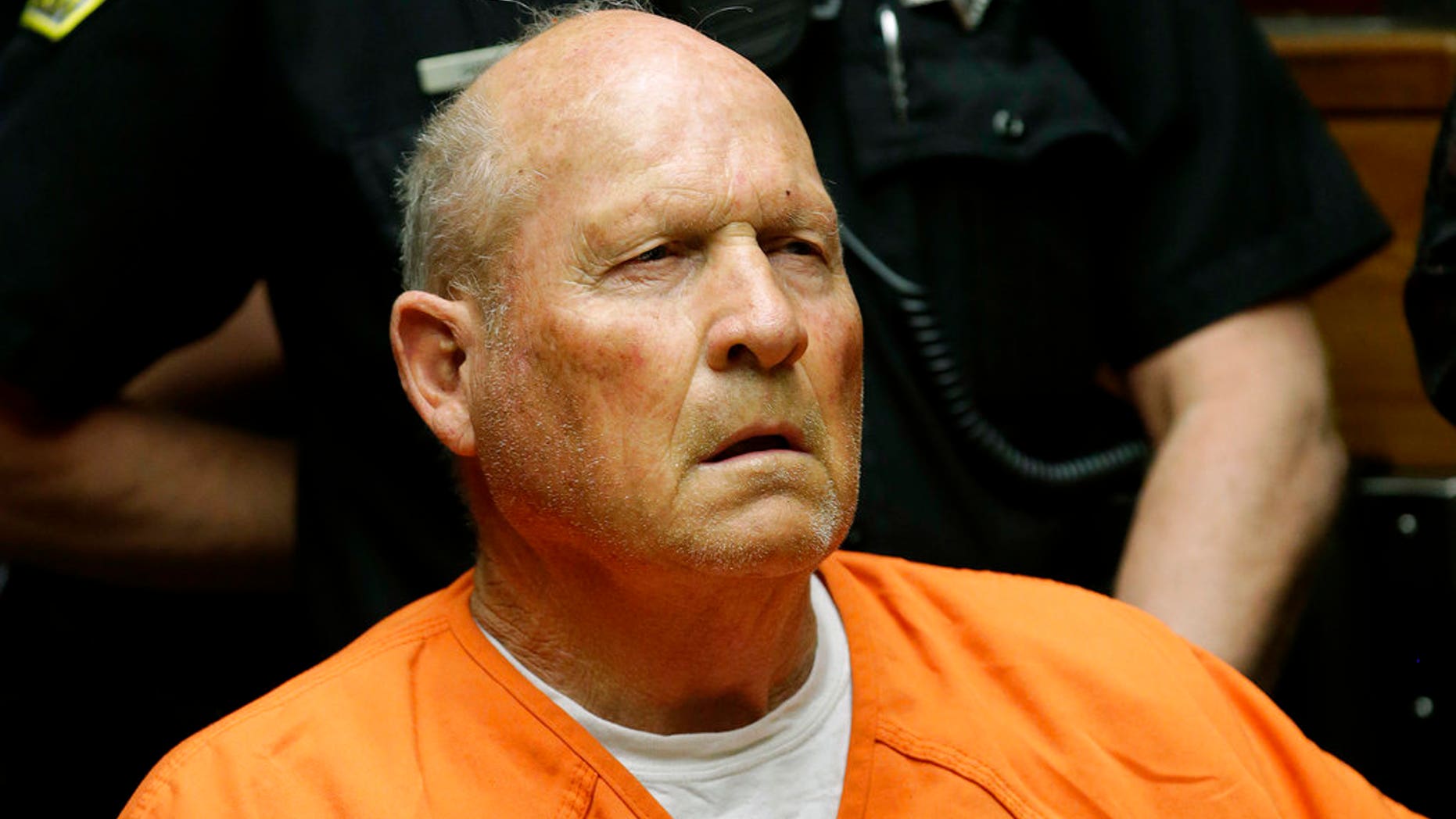 Joseph James DeAngelo, the former California police officer and divorced father of three -- whom authorities say is the long-sought "Golden State Killer" – made his first court appearance Friday in Sacramento.
The 72-year-old was wheeled into court Friday, handcuffed and surrounded by five police officers, FOX 40 reported.
The accused killer looked frail and decrepit as he listened to the charges, while his public attorney was present.
His ostensibly poor state of health contradicts previous statements from his next-door neighbor, who said DeAngelo seemed physically fit and spoke in a loud voice.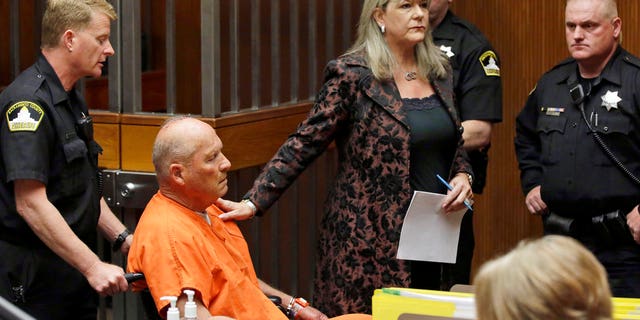 DeAngelo was arrested this week in his home in Citrus Heights, a suburb of the state's capital, after authorities linked him to a string of rapes and murders across California dating to the late 1970s.
The suspect is alleged to have committed 45 rapes and more than 120 burglaries in at least 10 California counties, Reuters reported.
Crime-scene DNA connected to genetic information on commercial genealogy websites had enabled authorities to finally apprehend DeAngelo.
DeAngelo's arraignment included only two counts of eight murder charges filed against him.
He was denied bail and is due back in court May 14.