Gold shipment valued at $625,000 vanishes from Miami airport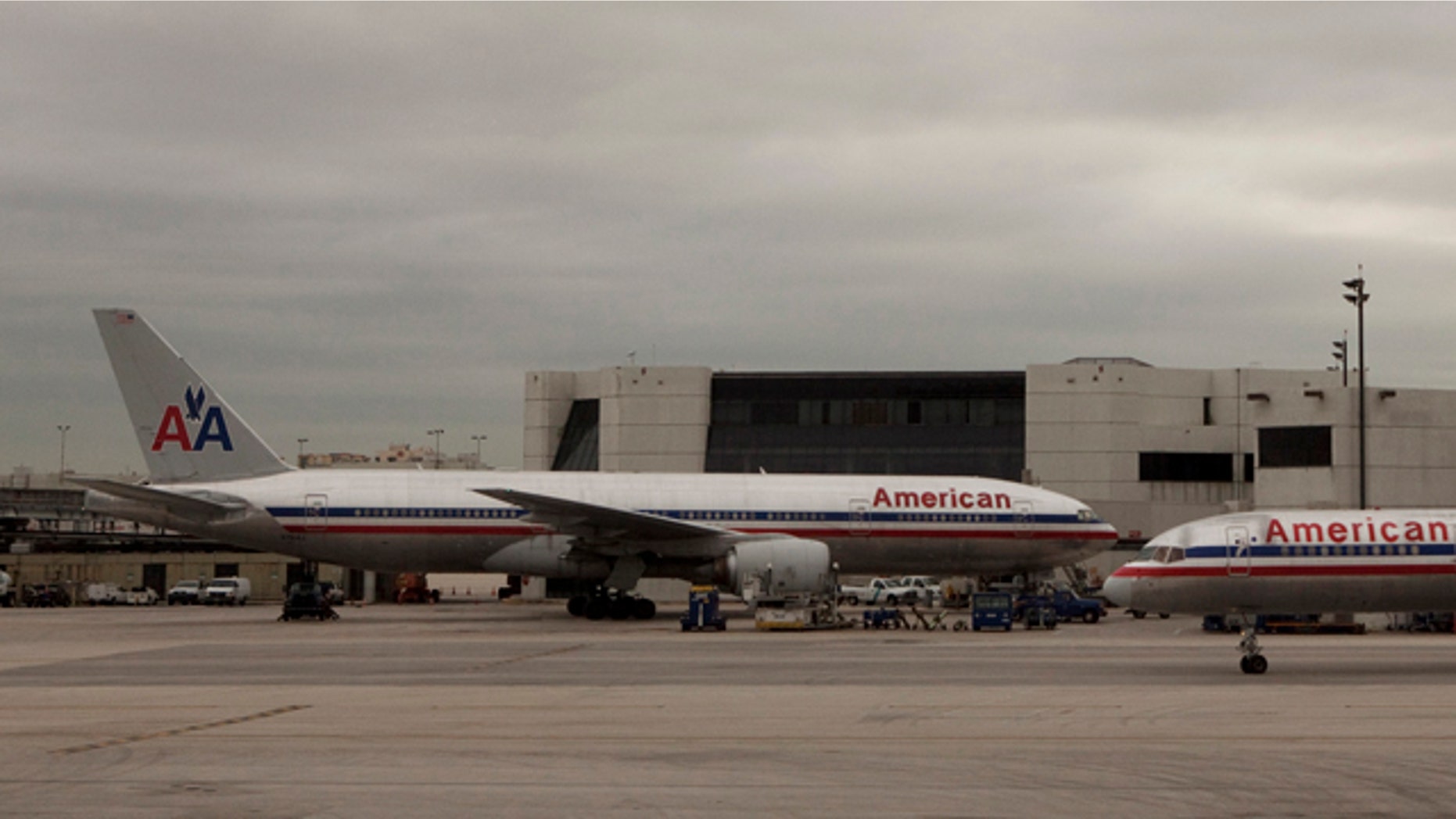 A shipment of gold valued at $625,000 vanished in a suspected heist after arriving in Miami on an American Airlines flight, authorities announced Thursday.
A police report says the gold, which arrived in a box, was brought on the flight from Guayaquil, Ecuador to the Miami International Airport early Tuesday, WSVN reports.
The plane's cargo was unloaded by five crew members, but the box containing the gold disappeared after apparently being loaded onto a motorized luggage cart or tug, the report said.
The cart was found in front of a gate of the same terminal were the flight from Ecuador was unloaded, about an hour after workers emptied the cargo hold, but without the box containing the gold.
The police incident report did not say who owned the gold or what its final destination was and an American Airlines security official at the airport declined to comment to Reuters on the case, saying only that it was being investigated by the FBI.
"The FBI is aware of the situation," FBI spokesman Michael Leverock told Reuters in an email.
Miami International serves as a major trans-shipment point for large quantities of gold produced in South America and exported primarily to Switzerland for refining.
The city has seen the trans-shipment of gold rise sharply in recent years as investors have turned to gold and its price has risen.
Gold is Miami's No. 1 import valued at almost $8 billion last year, mostly from Mexico and Colombia, and almost all destined for Switzerland, according to World City, a Miami-based publication that tracks trade data.
Reuters contributed to this report