Glimmer of hope arises from wreckage after severe storms in Georgia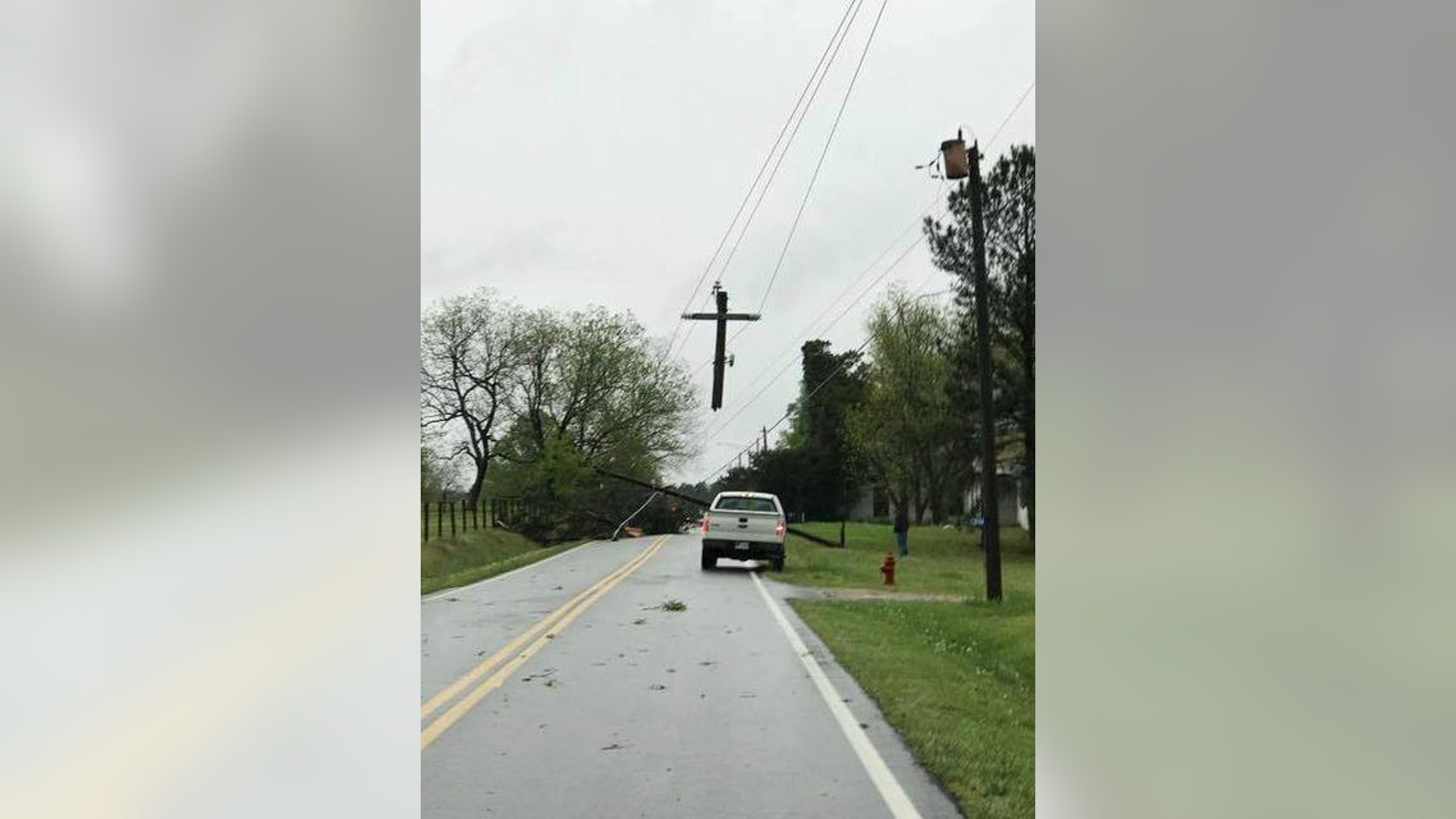 Torrential rains and a half-dozen small twisters pounded into the southeastern states on Wednesday bringing down trees and power lines.
Among the wreckage, some in Greene County, Georgia woke up to a glimmer of hope Thursday thanks to a what appeared to be a broken power pole hanging from power lines like a cross.
The severe weather outbreak was the second to hit the South in less than a week, but no deaths or significant injuries were reported by Wednesday evening. Storms on Sunday and Monday killed five people, including a Mississippi woman who desperately called 911 from a car that plunged into a rain-swollen creek.
SHARK BITES GEORGIA WOMAN OFF FLORIDA'S ATLANTIC COAST
In southwest Georgia, a powerful tornado that touched down at midday traveled some distance on the ground in rural Stewart County, National Weather Service Meteorologist Keith Stellman said. It left downed power lines and trees on roads, said Sandra James, a sheriff's office dispatcher.
Tornadoes weren't the only threat Wednesday. The nation's Storm Prediction Center said winds were blowing at near 70 mph in some areas, downing trees in several states.
CAROLINAS BRACING FOR NEXT ROUND OF SEVERE WEATHER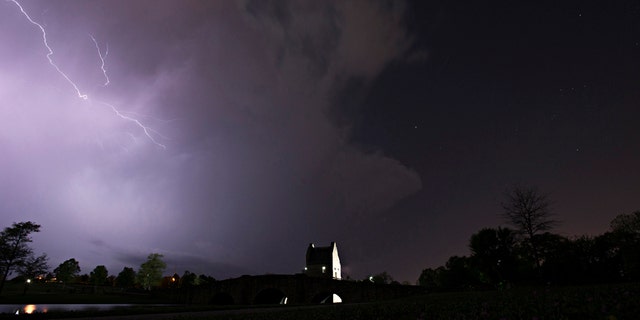 The Federal Aviation Administration temporarily halted flights to Atlanta's airport but those later resumed with arrival and departure delays.
As storms bore down on Augusta National, the venerable east Georgia club shut down for the second time this week as golfers tried to get in some practice before the start of the Masters tournament later this week. Officials cut short the final afternoon practice and ordered rain-bedraggled fans to leave the course. Augusta National also closed Monday because of heavy rains.
On Thursday morning, another round of storms rolled into the Carolinas.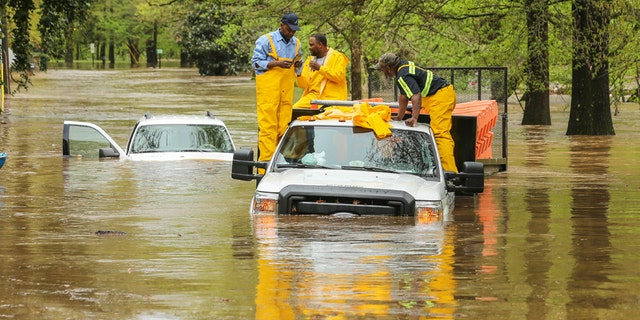 The National Weather Service issued a tornado watch for much of central and eastern North Carolina, in effect until 1 p.m. for 37 counties stretching from the Raleigh area eastward.
All of the state's 100 counties were under some sort of weather advisory Thursday morning, from high wind warnings in the western mountains to high surf advisories along the coast.
The Associated Press contributed to this report.