Girls, 12 and 14, arrested in death of bullied Florida girl who killed herself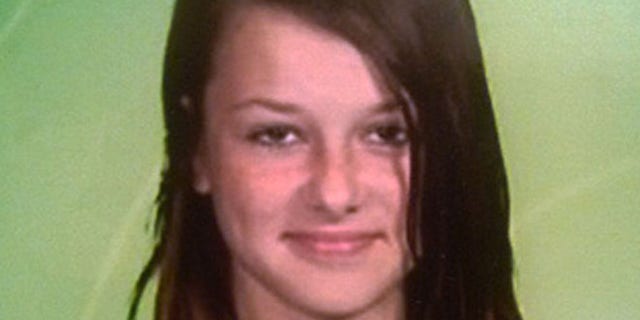 WINTER HAVEN, Fla – Two girls have been arrested in the death of a 12-year-old central Florida girl who authorities say committed suicide after being bullied online by several girls for nearly a year, a sheriff said Tuesday.
A Facebook post from one of the girls saying she didn't care about the suicide of 12-year-old Rebecca Sedwick led police to the arrests, according to Sheriff Grady Judd. The suspects, ages 12 and 14, have been charged with felony aggravated stalking, according to the Polk County Sheriff's Office.
"We decided, look, we can't leave her out there," Judd said. "Who else is she going to torment? Who else is she going to harass? Who is the next person she verbally and mentally abuses and attacks?"
[pullquote]
Judd held a press conference on Tuesday morning and said authorities acted fast because even though the accused girls' parents were contacted by police about Sedwick's death, the parents did not cooperate with police and the girls were still able to use their social media accounts.
"The parents were not doing what parents are supposed to do," Judd said. "My goodness, wake up, girl."
He said police moved in and made the arrests because it was unclear if the girls would pick a new victim.
Judd said Sedwick was "terrorized" by as many as 15 girls who ganged up on her and picked on her for months through online message boards and texts. Some of the girls' computers and cellphones were seized in the investigation. He said the two girls arrested were the major culprits. One of the suspects had been dating Sedwick's former boyfriend. The two had gone to the same school where, at one point, there was a physical confrontation between the girls.
The girl who had been dating Sedwick's former boyfriend went to friends around the school and tried to have them turn on Sedwick, Judd said. The girl posted comments on the Internet saying Sedwick should "drink bleach and die," Judd said. The second girl arrested was a former best friend of Sedwick's who was influenced by the other girl to turn on her, Judd said.
A man who answered the phone at the 14-year-old's Lakeland home identified himself as her father. He told The Associated Press that his daughter was "a good girl" and he was "100 percent sure that whatever they're saying about my daughter is not true."
Judd said the girls face felony charges because of Sedwick's age. Though Florida has adopted a bullying law, Judd said the sheriff's office was not likely pursuing any other charges against the girls.
Judd said he released the names and pictures of the girls who were arrested because they're accused felons. Fox News is not releasing their names or pictures because they are minors.
A 12-year-old girl was also arrested in the case. A message left at her Lakeland home was not immediately returned.
Sedwick's mother removed her from the school after the 2012 school year, but the bullying continued on the girl's cellphone via social media, Judd said. On Sept. 9, Sedwick climbed a tower at an abandoned concrete plant and jumped to her death, authorities said.
After the suicide, police looked at the girl's computer and found search queries for topics including "what is overweight for a 13-year-old girl," "how to get blades out of razors" and "how many over-the-counter drugs do you take to die." One of her screensavers also showed Sedwick with her head resting on a railroad track.
Florida has a bullying law named after a teenager who killed himself after being harassed by classmates. Amended July 1 to cover cyberbullying, the law leaves punishment to schools, though law enforcement also can seek more traditional charges.
Both girls were charged as juveniles with third-degree felony aggravated stalking. If convicted, it's not clear how much time, if any at all, the girls would spend in juvenile detention because they did not have any previous criminal history, the sheriff said.
"Time may not be the best trainer here. We've got the change this behavior of these children," Judd said.
Fox News' Edmund DeMarche and the Associated Press contributed to this report