German tourist dies while kayaking in Grand Canyon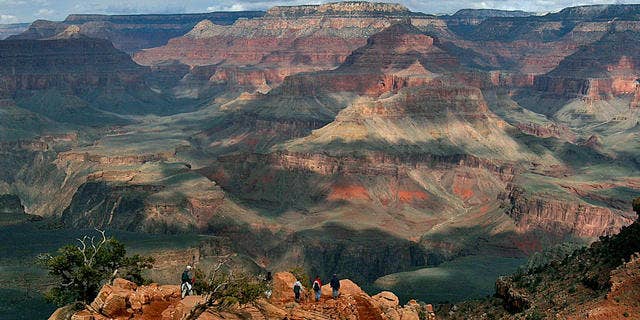 NEWYou can now listen to Fox News articles!
A German tourist on a commercial river trip at Grand Canyon National Park died after his kayak flipped over and he was unable to right himself, officials said. He's the second German tourist to die in the park this week.
The group had just started its multi-day trip on the Colorado River on Wednesday when park officials received a call around 2 p.m. about an unconscious kayaker at Badger Rapids.
A safety boat was able to reach the kayak, but authorities say Hans Uhl, 43, lost consciousness and couldn't be resuscitated.
Uhl's hometown in Germany wasn't available Friday. The National Park Service and the Coconino County medical examiner were investigating his death.
On Monday, authorities say, medics were unable to revive Wolfgang Hans-Joachim Glode, 64, after he was reported to be unconscious.
Glode was vacationing with his wife from Sievershagen, Germany. The couple was at Desert View Campground at the time. Authorities also were investigating his death.
The number of deaths at the Grand Canyon this year already is above the annual average of 12. Chief Ranger Bill Wright said Friday that 17 people have died at the canyon since Jan. 1, including three on river trips, two who fell over the rim, one in a car accident, and several others from natural causes or medical distress. The number includes visitors and residents of Grand Canyon Village.
Some 4.5 million people visit Grand Canyon each year.