Georgia sheriff says he's confident $130G reward to be paid for inmates' capture
NEWYou can now listen to Fox News articles!
PUTNAM COUNTY, Ga. – Putnam County Sheriff now says he's confident the $130,000 reward offered for the capture of two escaped inmates will be paid out.
In a statement released Sunday, Sheriff Howard Sills explained why he initially said the reward would not be dispensed and why his decision had changed.
Ricky Dubose and Donnie Rowe were arrested Thursday evening in the rural community of Christiana, Tennessee, ending a three-day manhunt. The men are accused of killing Sgt. Christopher Monica and Sgt. Curtis Billue and escaping from a prison bus on state Highway 16 in Putnam County.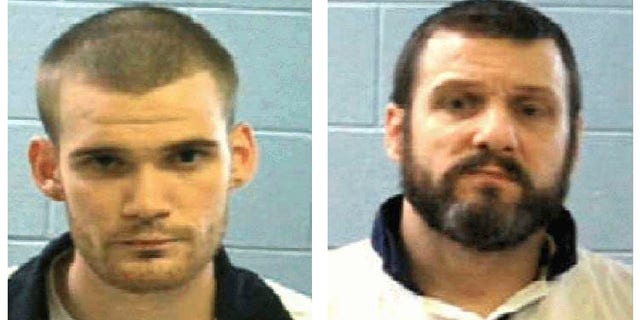 During a news conference Thursday, Sills said he announced the reward money would not be paid out after receiving incorrect information from Tennessee authorities, claiming the suspects surrendered to law enforcement—who are prohibited from receiving rewards.
However, Sills said he later learned that Rowe and Dubuse had not surrendered to deputies in Tennessee.
We are "investigating and assessing the situation and if there were people who were in fact responsible for providing information which resulted in the arrests of the fugitives, there would be payments made accordingly," said Sills.
Patrick Hale is the man authorities are crediting with holding the two escapees until authorities arrived.
But authorities have not announced how and to whom the reward money will be dispersed.