Georgia firefighters help autistic boy celebrate birthday after no one showed up to his party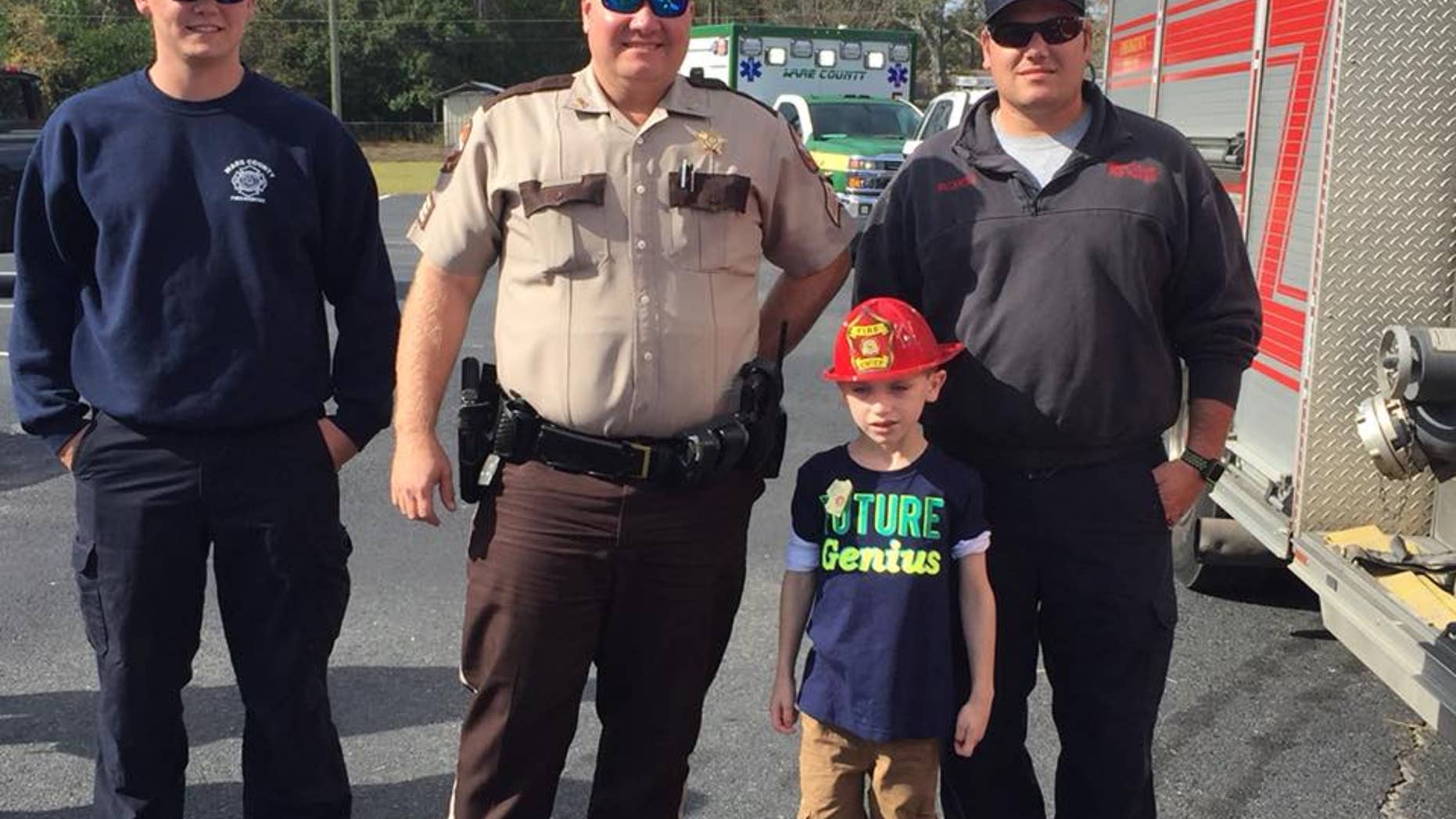 A Georgia mom said she was heartbroken when no one showed up at her autistic son's 7th birthday.
"He kept saying his friends were just getting ready, going to get presents, that's why they were late," Amanda Bridges told Fox News, adding that her son invited everyone in his class.
When Holden realized none of his classmates showed up to his party, he started crying. So his father did the first thing he could think of – he flagged down a passing fire truck and asked Ware County firefighters if they could stop by the party.
'VEGAS STRONG' F-15 FIGHTER JET DEBUTS AT NEVADA AIR SHOW
The firefighters ended up showing up in a fire truck, along with several EMTs, two ambulances and several police officers. They brought Holden presents, a fireman's hat and a badge.
"He was super excited," Ware County Fire Lt. Drew Mccarthy told Fox News. "His daddy said he always wanted to be a firefighter, so that made it special."
Now, Holden also wants to be a police officer and EMT.
"They let him blow the horn, which is big for him because he doesn't like loud sounds all the time," Amanda Bridges said.
'VEGAS STRONG' F-15 FIGHTER JET DEBUTS AT NEVADA AIR SHOW
She said what could have been a lonely birthday for Holden became one of his most memorable.
"We were all crying, it was very emotional for all of us," Amanda said. "My son has always been my hero, but they are our new heroes."
In a Facebook post, Amanda thanked all the emergency personnel who showed up at her son's birthday party. The post has been liked and shared thousands of times.
"They didn't do it for any rewards or recognition," she said, "they did it out of the kindness of their hearts."