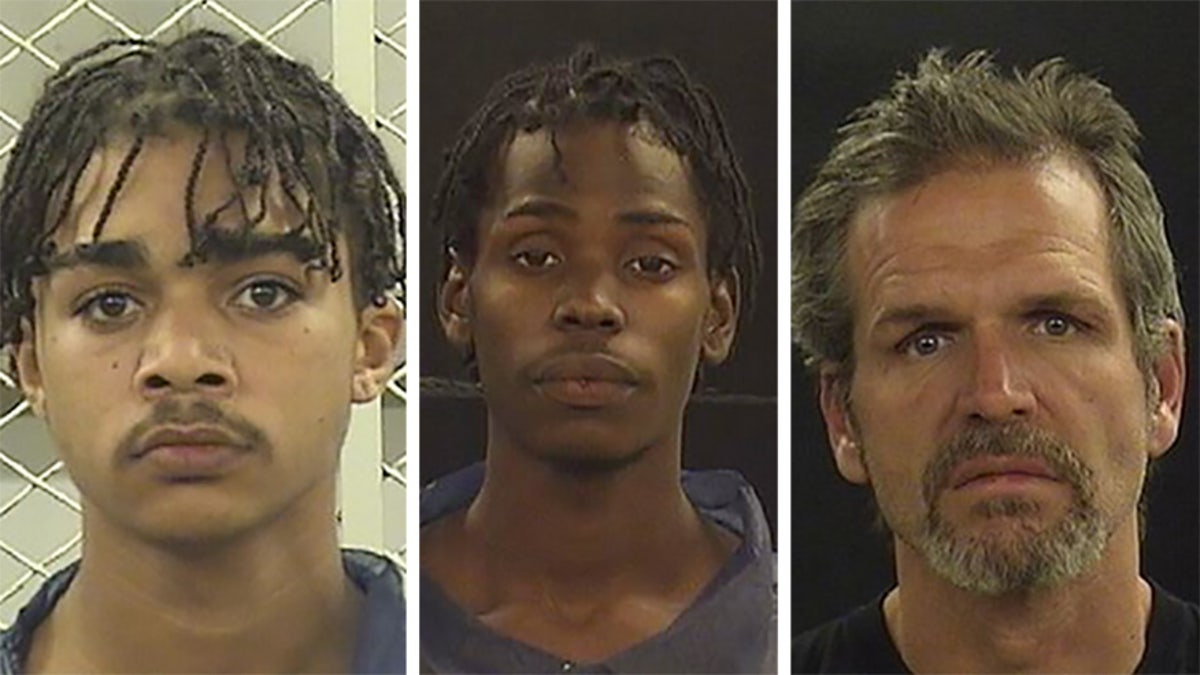 Three suspected gang members in Cleveland reportedly doused two men with gasoline, tied them up and then raped one with a metal pipe before shooting a third man, police said.
The trio – believed to be part of the dangerous street gang called Heartless Felons – are accused of assaulting a 31-year-old man after storming into his apartment around 12:30 a.m. last Thursday.
Two of the men – identified by officials as Nathaniel Ramos Jr., 18, and Keli Dunnican, 22 – were reportedly wearing masks, Cleveland.com reported.
Police said the two men, along with 47-year-old Troy White, stormed into the apartment and pummeled the apartment owner, punching and kicking him. A 51-year-old man, who was in the house, was also assaulted.
The 31-year-old man's hands were tied behind his back with blue tape and he told police he hurled a homophobic slur at White, accusing him of sexually assaulting inmates in prison, police records said.
The accusation seemed to anger White, who had Ramos and Dunnican hold the man down before he sexually assaulted him with a metal pipe threader, police said.
Then Ramos poured gasoline on both men, but they decided against lighting them – police said Dunnican talked them out of it.
A third man, identified only as a 41-year-old, reportedly showed up at the home during the incident.
After scuffling with the third person, White pulled out a gun and shot the man twice in his right leg, police said. The man reportedly yelled for help.
It seemed to spook the three suspects who ran from the home soon after. Dunnican stole a cellphone and shoes.
The men were arrested several hours later outside a home. White was found with a handgun in his pocket, police said.
Ramos had 14 baggies of marijuana and smelled of gasoline, while Dunnican had rolls of duct tape, a knife and three cellphones in his backpack.
Both Dunnican and Ramos declined to talk to investigators, but White told police he was involved in a theft ring with both victims and that they had smoked crack together earlier that day, police reports show.
White, according to prison records, has served two stints in prison for armed robbery.
White is charged with felonious assault and is being held in the city jail on $100,000 bond; Ramos is charged with aggravated burglary and is jailed on $25,000 bond; and Duncan is charged with aggravated robbery and is jailed on $50,000 bond.