Funeral held for Navy vet, 38, with no known living relatives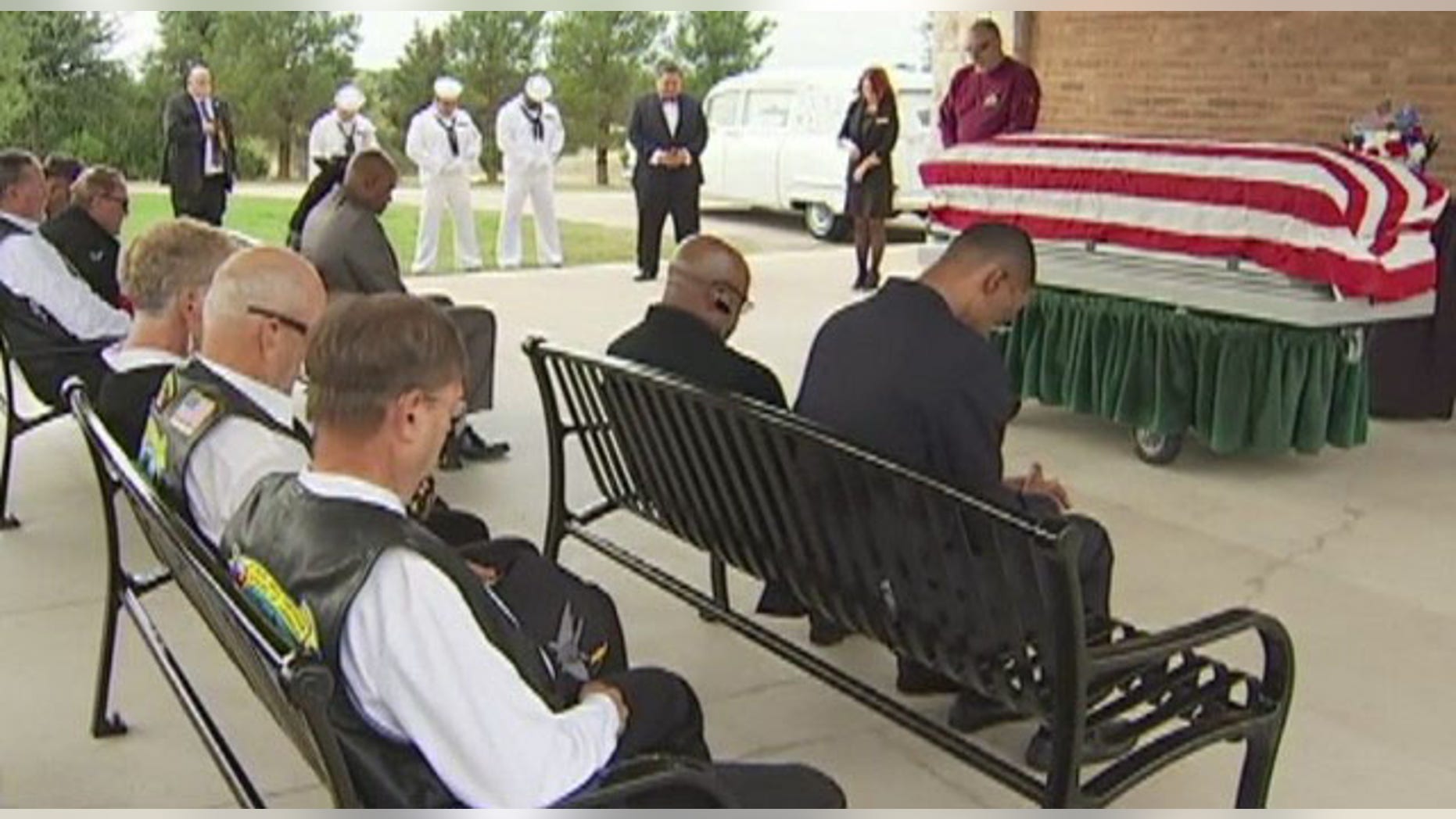 Prayers were said Thursday at a funeral in Texas for a 38-year-old Navy veteran who died eight months ago with no known living relatives.
Richard Lee Anderson served in the Navy from 1996 to 2002, Fox 7 Austin reported. He died of pneumonia alone in a hospital.
His funeral was held at a church in North Austin followed by burial at the Central Teas State Veterans Cemetery in Killeen.
His mourners were volunteers from local organizations.
"It's sad, but it's nice that we can come here and honor him for his service," Don Comier of the CenTex Patriot Guard Raiders told the station.
Funeral director Robert Falcon tried in vain to find Anderson's family.
"At such a young age we thought that we would have no problem with trying to locate family and unfortunately it's just been very unsuccessful," Falcon told Fox 7.