Freeway crash near Los Angeles kills at least 5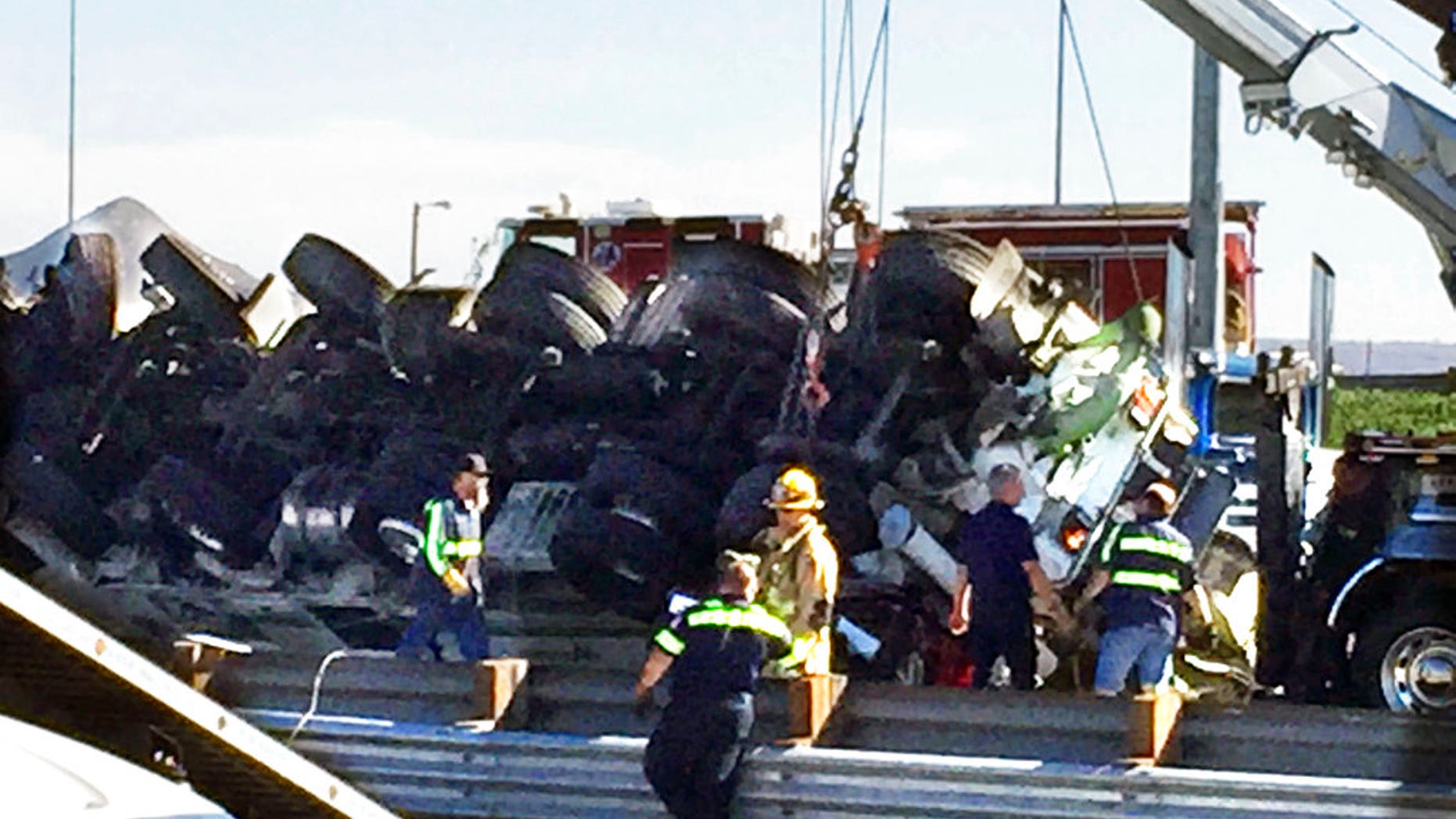 A semi-truck broke through the center divider of a freeway in Southern California on Friday afternoon, killing at least five people and injuring others.
The semi had been carrying concrete as it was traveling west on Interstate 10 in Rialto, Calif., about 60 miles east of Los Angeles, Fox 11 reported.
Around 1 p.m., the semi collided with a smaller truck and four cars. California Highway Patrol Officer Bryan Alvarez told the Los Angeles Times that five people died and another was taken to a nearby hospital in unknown condition.
The interstate was closed while investigators examined the scene. Police requested that commuters find alternative routes to avoid a long delay.
Officer Ryan Alvarez said it was "one of the worst crashes I have responded to in my nine-year career."
The events leading up to the crash were still being investigated.