FOX NEWS FIRST: The battle over the Supreme Court begins; Trump-Putin summit details to be revealed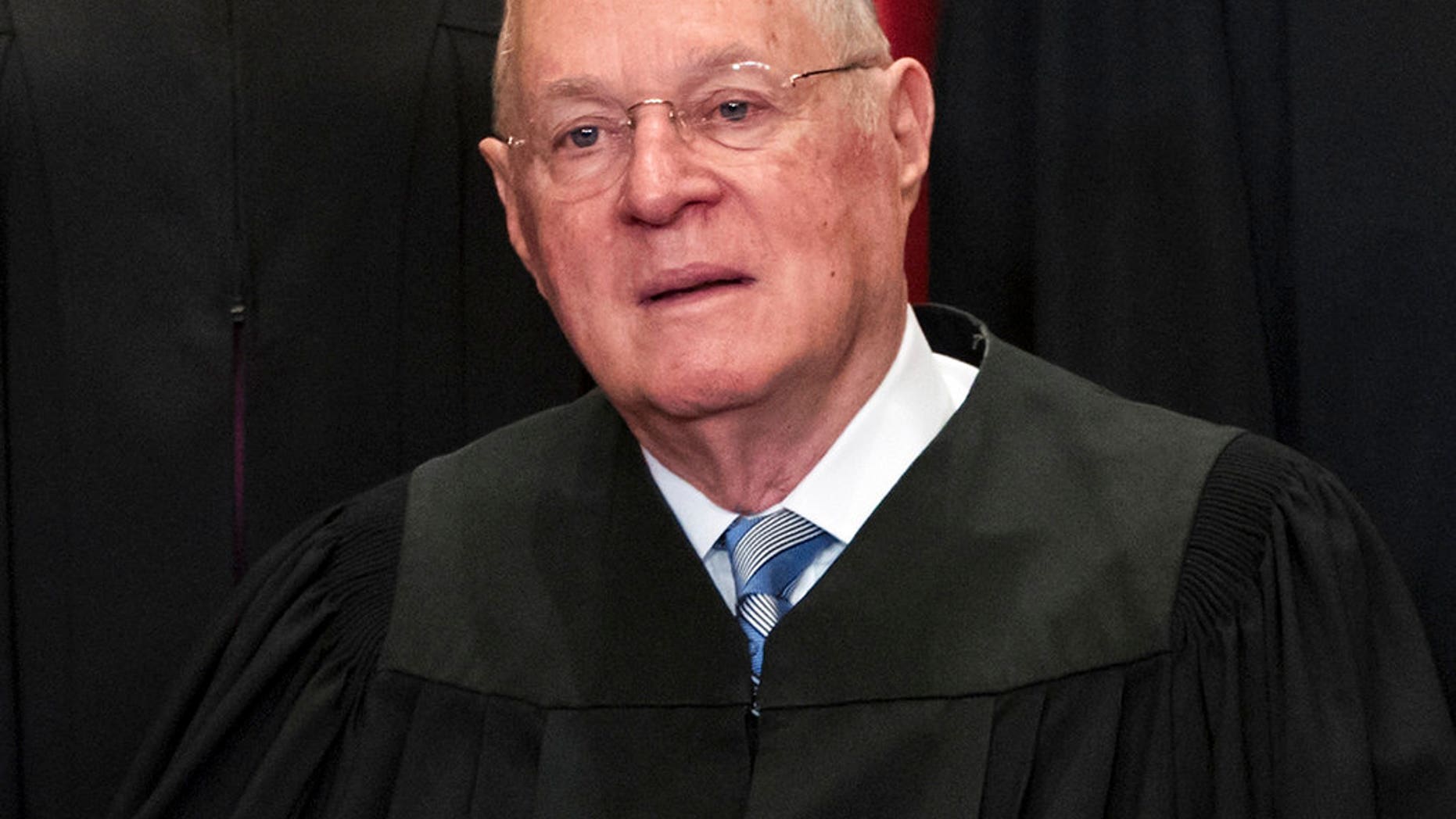 Welcome to FOX News First. Not signed up yet? Click here.
Developing now, Thursday, June 28, 2018
Supreme Court Justice Anthony Kennedy announced Wednesday that he'll retire July 31, giving President Donald Trump an opportunity to shift the high court to the right for decades to come and setting up a guaranteed confirmation battle in the Senate. Democrats vow to block the confirmation of Trump's 'handpicked political ideologues'
White House and Kremlin officials are expected Thursday to announce details of a planned summit between President Trump and Russian President Vladimir Putin
Embattled FBI agent Peter Strzok testified for hours behind closed doors Wednesday about anti-Trump text messages he sent to his lovebird colleague during the 2016 presidential campaign
The Health and Human Services watchdog says it will investigate the conditions of shelters housing migrant children as a GOP compromise immigration bill fails in the House
House Minority Leader Nancy Pelosi appears to downplay the significance of top House Democrat Joe Crowley's primary loss to political upstart and socialist, Alexandria Ocasio-Cortez 
THE LEAD STORY - SUPREME BATTLE AHEAD: Justice Anthony Kennedy announced Wednesday that he is retiring, giving President Trump a critical opportunity to move the Supreme Court more solidly to the right for decades to come with his second high court pick. Still, Kennedy's retirement will likely trigger a confirmation battle the likes of which hasn't been seen since the hotly contested nominations of Clarence Thomas and Robert Bork ... President Trump's previous pick, Neil Gorsuch, was confirmed in a fairly close 54-45 vote. He was considered to be a conservative replacing another conservative, Antonin Scalia -- meaning he wouldn't significantly change the court's balance. Kennedy, however, has long been considered the court's swing vote, and if he were replaced by a justice who consistently votes with the conservatives, that could change the results of numerous cases.
Supreme Court vacancy will likely become a key issue in a midterm congressional election year, when control of the Senate is at stake. That body will consider Trump's latest high court nominee, requiring only a simple majority for confirmation. GOP leaders changed the rules when Gorsuch was being considered, to get rid of the 60-vote procedural filibuster threshold. But Democrats are expected to try and transform the court opening into a broader political referendum on Trump's leadership, and the future of social issues like immigration, gun rights and race.
Republicans, for their part, hope Kennedy's replacement helps them in the November elections. At a rally in North Dakota on Wednesday, Trump told the crowd that keeping Senate in GOP hands is "the most important thing" after Kennedy retirement. Senate Majority Leader Mitch McConnell indicated he hopes for a vote in the fall.
TRUMP-PUTIN SUMMIT NEARS REALITY: The White House and Kremlin will jointly announce the date and location of a summit between President Trump and Russian President Vladimir Putin summit on Thursday, National Security Adviser John Bolton said ...  A summit that brings together Putin and Trump will be a success in itself regardless of the results, Bolton said Wednesday while in Moscow to lay the groundwork for the meeting. Trump, meanwhile, told reporters he'll probably meet with Putin during a July trip to Europe, with Helsinki and Vienna as possible venues.
STRZOK GRILLED, IN PRIVATE: FBI official Peter Strzok testified for hours behind closed doors on Capitol Hill on Wednesday, following months of revelations of numerous anti-Trump messages he exchanged with a bureau colleague and lover during the 2016 presidential campaign ... Those messages, between Strzok and former FBI attorney Lisa Page, who were having an affair, included one revealed in the new Justice Department inspector general's report in which Strzok vowed to "stop" Donald Trump from becoming president.
Strzok was questioned for hours before the House Judiciary Committee. Members of the committee fired off questions about the start of the Russia investigation and questions on the Clinton email investigation, sources said. "There are still a lot of unanswered questions on who knew what when," House Freedom Caucus Chairman Mark Meadows, R-N.C., told reporters on the Hill during a break from the hearing. "And as it related to this particular investigation, what was the genesis of the Russia collusion investigation?"
CHILDREN'S SHELTERS UNDER SCRUTINY: The Health and Human Services inspector general's office said it would launch an investigation into migrant shelters housing children, paying special attention to safety and health-related concerns ... A spokeswoman with the agency said that the probe will not focus on specific allegations of mistreatment. HHS also will look into the training and qualifications of federal contractors who deal with the well-being of the children in custody. HHS is sheltering about 12,000 migrant children, including some 2,000 who arrived at the U.S.-Mexico border with a parent and were separated because of the Trump administration's "zero tolerance" policy. The Department of Homeland Security has formally asked the Pentagon to house 12,000 migrant family members, including 2,000 within the next 45 days.
HHS' announcement came as a compromise GOP immigration bill that would have provided a path to citizenship for young illegal immigrants while directing $25 billion for the construction of President Trump's border wall failed in the House on Wednesday. In addition, sources told FOX News, first lady Melania Trump plans to visit additional immigration facilities sometime this week.
PELOSI IN DENIAL? - House Minority Leader Nancy Pelosi, D- Calif., on Wednesday appeared to downplay the ramifications of Alexandra Ocasio-Cortez's stunning victory in New York's 14th Congressional District, saying voters went for the left-of-left candidate in one district and the outcome was not the seismic shift portrayed in the media ... "The fact that in a very progressive district in New York, it went more progressive — and (incumbent Rep.) Joe Crowley is a progressive — but to the left of Joe Crowley is about that district," Pelosi said. "It is not to be viewed as something that stands for everything else." Crowley's loss to a Democratic socialist was considered a shocking defeat. He'd been considered a contender for speaker if Democrats retook the House in the November midterms.
AS SEEN ON FOX NEWS
CHARACTER ASSASSINATION EXPECTED: "Make no mistake, as soon as the president taps whoever Anthony Kennedy's replacement will be, you're going to witness the single most contentious, nasty, vicious, dirty, propaganda character assassination campaign." – Sean Hannity, in his opening monologue on "Hannity," warning Republicans that Democrats are "sharpening their spears" to "Bork" anyone President Trump nominates to replace retiring Supreme Court Justice Anthony Kennedy. WATCH
DEMOCRATS UNDERGOING A FACELIFT: ""I think the next wave of Democrats are going to be much closer to the Bernie Sanders brand Democrats than even Pelosi brand Democrats." – Ben Shapiro, on "The Story with Martha MacCallum," sounding off on the significance of  New York congressional candidate Alexandria Ocasio-Cortez's upset victory. WATCH
TRENDING
Squirrel caught stealing cop's doughnut in viral video.
'#PermitPatty' resigns from cannabis company after social media backlash.
'Unbearable' smelling passenger that caused plane's emergency landing dies from tissue necrosis.
Speeder caught driving 120 mph in a construction asks for a warning, gets something much worse.
THE SWAMP
Bill Shine, former Fox News co-president, to take on senior communications role at White House.
Cuomo claims Ocasio-Cortez won with 'angry' and 'afraid' minority support.
Maxine Waters clashes with Jeb Hensarling over civility.
ACROSS THE NATION
Las Vegas Massacre: Video shows officers, security guards in hallway as gunman opens fire a floor above them.
Eight gang-affiliated men charged with murder in fatal stabbing of Bronx teen.
Army makes massive Bradley buy - up to 473 vehicles to prep for major power war.
NFL star's brother charged with manslaughter after body found at NY Giants player's home.

MINDING YOUR BUSINESS
This tax strategy is 'skyrocketing' in popularity, expert says.
Stocks reverse despite easing trade tensions.
Trump's China plan: What to know.
Chipotle to close up to 65 stores amid turnaround effort.
Amazon wants to help you start your own delivery business.
Burger King and Budweiser partner up.
FOX NEWS OPINION
Teacher: In Janus ruling, Supreme Court restores free speech rights to public workers like me.
Curt Levey: Supreme Court's travel ban decision sends an incredible (and clear) message to lower federal court judges.
Bruce Riley Ashford: Why the Supreme Court's NIFLA decision has pro-life Americans feeling so grateful.
HOLLYWOOD SQUARED
Remembering Jackson family patriarch Joe Jackson.
Scarlett Johansson denies claim that she auditioned to be in a relationship with Tom Cruise.
Johnny Depp's 16-year-old son reportedly facing serious health issues.
DID YOU HEAR ABOUT THIS?
Saturn moon Enceladus is first alien 'water world' with complex organics.
Australia's 'gloomy octopus' finds warmth, food, happiness.
Gruesome human sacrifice discovery: Skulls reveal grisly secrets of lost Aztec city.
STAY TUNED
On FOX News: 
FOX & Friends, 6 a.m. ET: Guests include: Sen. Ted Cruz; Alan Dershowitz; Sen. Mike Lee; Newt Gingrich; Jonathan Turley; Rep. Dave Brat.
FOX News @ Night, 11 p.m. ET: Guests include: Ben Shapiro, Daily Wire editor-in-chief.
On FOX Business:
Mornings with Maria, 6 a.m. ET: Guests include: Alan Greenspan, former Federal Reserve chairman; Katrina Pierson, Trump 2020 campaign senior adviser Bud Cummins, former U.S. attorney; Sen. Mike Rounds.
Varney & Co., 9 a.m. ET: Charlie Kirk, Turning Point USA founder and president; Mike Huckabee, former Ark. governor; Rep. Jim Jordan; New York Yankees star CC Sabathia; Alexander Vershbow, former Russian ambassador
Cavuto: Coast to Coast, Noon ET: Joshua Matz, former clerk for Justice Kennedy; Ed Whelan, former clerk to Justice Scalia.
Countdown to the Closing Bell, 3 p.m. ET: Carl Guardino, Silicon Valley Leadership Group CEO and president.
On FOX News Radio:
The FOX News Rundown podcast: Justice Anthony Kennedy has announced his plans to retire from the U.S. Supreme Court at the end of July. Chad Pergram, FOX News senior producer on Capitol Hill, explains the ramifications of Kennedy's retirement. On Wednesday, with a 5-4 vote, the Supreme Court ruled that state government workers will not be forced to pay union fees to support collective bargaining and other union activities. "FOX News @ Night" host Shannon Bream was outside the Supreme Court when the decision came down and she will break down the ruling. Adam Putnam will go up against Ron DeSantis tonight as the two will square off in the first major GOP debate for Florida governor on the FOX News Channel Thursday at 6:30 p.m. ET. Florida's GOP chairman Blase Ingoglia discusses the debate, his stance on immigration and Florida Gov. Rick Scott's legacy. Plus, commentary from Judge Andrew Napolitano.
Want the FOX News Rundown sent straight to your mobile device? Subscribe through Apple Podcasts, Google Play, and Stitcher.
The Brian Kilmeade Show, 9 a.m. ET: Chris Wallace and Judge Jeanine on Justice Kennedy's retirement and Peter Strzok's testimony; Steve Doocy on Trump's rally in North Dakota; FBN's Dagen McDowell on the state of the market and Trump economy.
#OnThisDay
1997: In a wild rematch, Evander Holyfield retains the WBA heavyweight boxing championship after Mike Tyson was disqualified for biting Holyfield's ear during the third round of their fight in Las Vegas.
1968: President Lyndon Johnson signs the Uniform Monday Holiday Bill, which moves commemorations for Washington's Birthday, Memorial Day and Veterans Day to Monday, creating three-day holiday weekends beginning in 1971.
1919: The Treaty of Versailles is signed in France, ending the First World War.
1778: The Battle of Monmouth pits Gen. George Washington's Continental Army against the British in the scorching heat of Central New Jersey.
Fox News First is compiled by Fox News' Bryan Robinson. Thank you for joining us! Enjoy your day! We'll see you in your inbox first thing Friday morning.