FOX NEWS FIRST: Tax relief closer to reality as Senate panel OKs bill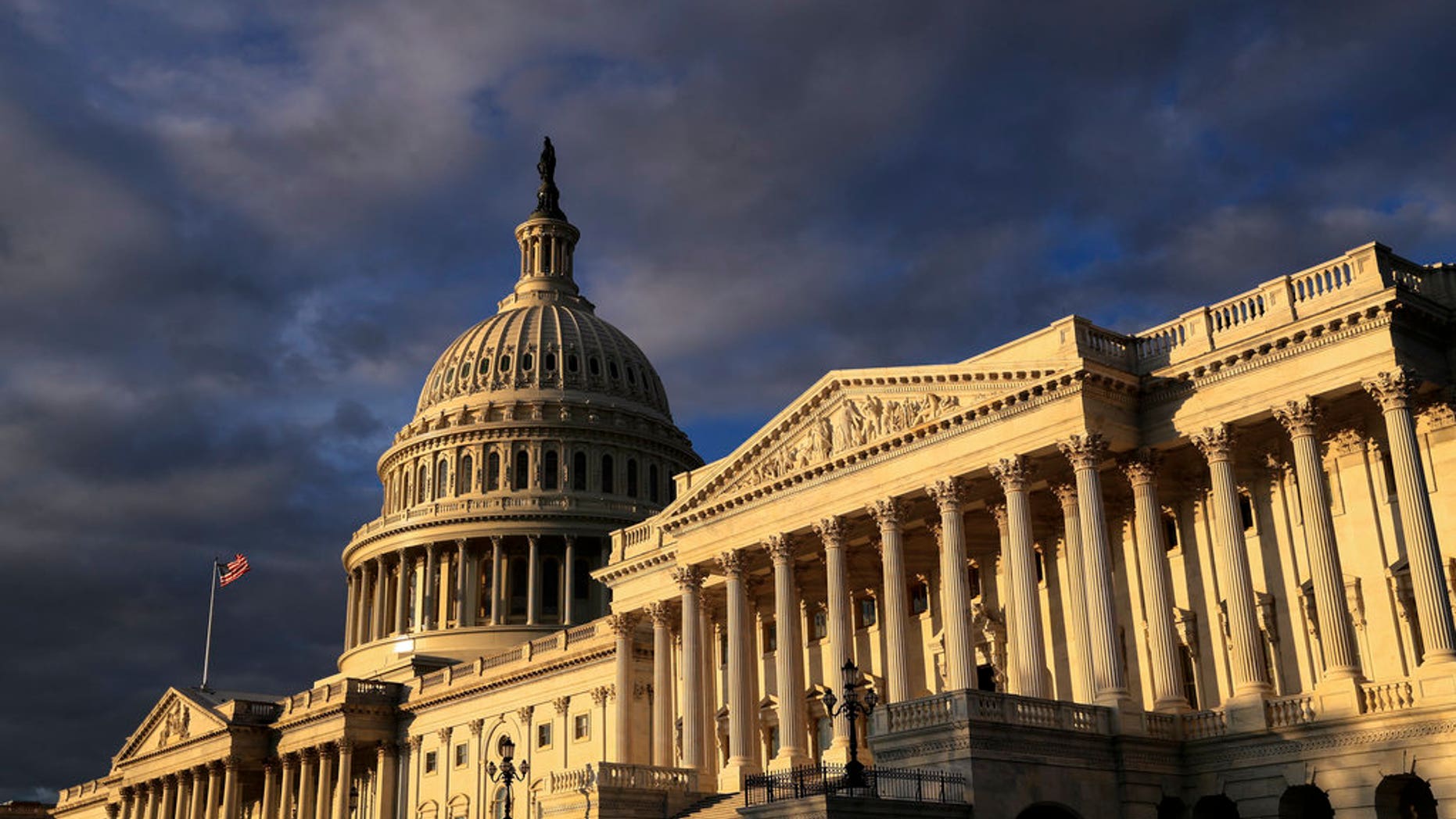 Welcome to Fox News First. Not signed up yet? Click here.
Developing now, Friday, Nov. 17, 2017:
GOP tax-relief bill nears President Trump's desk after Senate panel OK late Thursday following House approval 
Democrats in disarray after Sen. Al Franken apologizes for groping a woman, prompting calls for an ethics investigation
Special counsel Robert Mueller subpoenas members of the Trump campaign for Russia-related documents
Embattled Alabama Senate candidate Roy Moore strikes back at national GOP leadership, calls for Mitch McConnell's resignation
THE LEAD STORY: The Senate Finance Committee voted late Thursday to advance the GOP's tax-relief bill to the full Senate for a vote, just hours after the full House passed the sweeping legislation. Both votes were along party lines … The Thursday votes were good news for President Donald Trump, who's looking for his first major legislative victory. But the future of the Senate tax reform bill, which includes a repeal of ObamaCare's individual mandate, is still very much up in the air, despite Thursday's 14-12 committee vote ... Earlier, the House bill passed 227-205. House Speaker Paul Ryan celebrated the passage, calling it "nothing short of extraordinary." But the Senate version still faces pushback from some GOP senators. Sen. Ron Johnson, R-Wis., announced his opposition Wednesday. Republican Sens. Susan Collins of Maine, Jeff Flake of Arizona and Bob Corker of Tennessee have expressed concerns about the bill but have not signaled which way they would vote.
THE AL FRANKEN DEBACLE: Sen. Al Franken, the former comedian, has been condemned by Democrats and Republicans alike after Los Angeles TV and radio host Leeann Tweeden accused him of kissing and groping her without consent during a USO tour in 2006. Her allegations were accompanied by a damning photo that went viral. But will Franken resign? ... Leaders of both parties in the Senate called for an ethics investigation of Minnesota Democrat, who has apologized and pledged to fully cooperate with officials. Meanwhile, his joke about raping journalist Lesley Stahl in a 1995 New York magazine article may be even more damning. Republicans have called on Democrats return campaign funds raised by Franken's Midwest Values PAC. So far, at least three least female lawmakers pledged to do so: Sens. Claire McCaskill, Tammy Baldwin and Kirsten Gillibrand.
RUSSIA PROBE RAMPS UP: Special counsel Robert Mueller's investigators have subpoenaed the Trump campaign for documents as part of his probe of Russian interference in last year's election , while Senate lawmakers have asked White House senior adviser - and Trump son-in-law - Jared Kushner to produce Russia-related emails ... The Wall Street Journal reported that Mueller's office is seeking documents and emails from more than a dozen campaign officials that reference certain Russia-related keywords. A source told Fox News the subpoena is a "cleanup operation" aimed at collecting any missing information and ensuring that Mueller had the same documents as the three congressional committees conducting their own investigations. Separately, Senate Judiciary Chairman Chuck Grassley and Sen. Dianne Feinstein, the top Republican and Democrat on the Senate Judiciary Committee, said Thursday that Kushner hasn't been fully forthcoming with the panel's probe on Russia and asked him to provide emails sent to him involving WikiLeaks and a "Russian backdoor overture and dinner invite."
MOORE DEFIANT: Alabama Senate candidate Roy Moore is going on offense against national Republicans who have called on him to step aside after accusations of sexual misconduct. But Moore says Senate Majority Leader Mitch McConnell is the one who needs to resign ... Meanwhile, the chairman of the Alabama Republican Party announced that, despite the scandal surrounding Moore, the committee will continue to stand by him as the party's U.S. Senate nominee.
AS SEEN ON FOX NEWS
BLESS ROSIE'S HEART: "Let the liberal elites cry because they lost the election." – House Majority Whip Steve Scalise, on "The Story with Martha MacCallum," House Majority Whip Steve Scalise, reacting to an expletive-laced message from comedian Rosie O'Donnell after the House passed its tax reform bill. WATCH
TRUMPING TRUMP'S CRITICS: "He is a national treasure. No wonder Joe and Alec can't quit him. Trump's better at [comedy] than they are."  – Greg Gutfeld, on "The Five" calling out actor Alec Baldwin and "Morning Joe" co-host Joe Scarborough, two of President Trump's most prolific detractors . WATCH
ACROSS THE NATION
Sen. Bob Menendez vows political vengeance after mistrial in bribery case.
Manhunt for suspect in deadly ambush of Baltimore cop intensifies.
Keystone Pipeline leaks 210,000 gallons of oil in South Dakota.
Some dispute authenticity of $450 million Leonardo da Vinci painting.
MINDING YOUR BUSINESS
The S&P 500 hasn't done this in 52 years.
Tesla unveils electric big-rig truck in midst of Model 3 factory 'hell.'
Thanksgiving dinner costs fall to the lowest in five years - here's why.
NEW IN FOX NEWS OPINION
Over 70,000 military sexual assaults took place last year -- Congress must take action.
Across the USA, governments have a gender hypocrisy gap.
Chick-fil-A VP: Here are five hallmarks of outstanding hospitality.
HOLLYWOOD SQUARED
Sylvester Stallone responds to allegations he sexually assaulted and threatened a 16-year-old.
Transparent co-star alleges Jeffrey Tambor behaved inappropriately during filming.
American Music Awards 2017: What to know.
DID YOU HEAR ABOUT THIS?
How many calories are in a Thanksgiving meal?
Starbucks' holiday cups accused of pushing 'gay agenda.'
Why a man's arm looks like Popeye's.
STAY TUNED
On Fox News:
Fox & Friends, 6 a.m. ET: "Clinton Cash" author Peter Schweizer sounds off on the calls for a special counsel in the Fusion GPS-Trump dossier and Uranium One scandals; Geraldo Rivera and Fox News contributor Rachel Campos Duffy take on the Sen. Al Franken sex scandal.
Tucker Carlson Tonight, 8 p.m. ET: Tucker will have a new update in the Las Vegas massacre investigation.
Fox News @ Night, 11 p.m. ET: We'll go inside the newly opened Museum of the Bible with chairman of the board Steve Green.
On Fox Business:
We'll have all the fallout from the House's passage of its tax bill, a closer look at the Senate's proposal on tax reform – and analysis from all the guests below!
Mornings with Maria, 6 a.m. ET: Kevin Hassett, chairman of the Council of Economic Advisers for the White House; Rep. Louie Gohmert; and Robert Kaplan, president and CEO of the Federal Reserve Bank of Dallas.
Varney & Co., 9 a.m. ET: Andy Puzder, former CEO of CKE Restaurants, and Rep. Bill Johnson of the House Budget Committee.
Cavuto: Coast to Coast, Noon ET: Comedian and economic commentator Ben Stein.
On Fox News Radio:
The Tom Shillue Show, 3 p.m. ET to 6 p.m. ET: Fox News contributor Tomi Lahren joins Tom to discuss the sex misconduct allegations made against Sen. Al Franken and other lawmakers on Capitol Hill.
The Fox News Rundown Podcast: #MediaBuzz host Howard Kurtz explains why he believes we are seeing an international cultural reckoning on sexual harassment and discusses the latest allegations against Roy Moore, Al Franken and more. As the ISIS caliphate is crumbling in the Middle East, American lawmakers and tech giants search for a way to take terrorists offline. Ambassador Mark Wallace, CEO of the Counter Extremist Project,  and Fox News' Lucas Tomlinson discuss what's being done and how we got to this point in the war on terror. Plus, Good News from Tonya J. Powers and a commentary from Fox News Sunday host Chris Wallace.
Want the Fox News Rundown sent straight to your mobile device? Subscribe through Apple Podcasts, Google Play, and Stitcher.
#OnThisDay
1973:  President Richard Nixon tells Associated Press managing editors: "People have got to know whether or not their president is a crook. Well, I'm not a crook."
1925: Actor Rock Hudson is born Roy Harold Scherer Jr. in Winnetka, Ill.
1869: The Suez Canal opens in Egypt.
Thank you for joining us on Fox News First! Enjoy your Friday and weekend! We'll see you in your inbox first thing Monday morning.