Founder of Bikram hot yoga facing 6 harassment and sex assault lawsuits in Los Angeles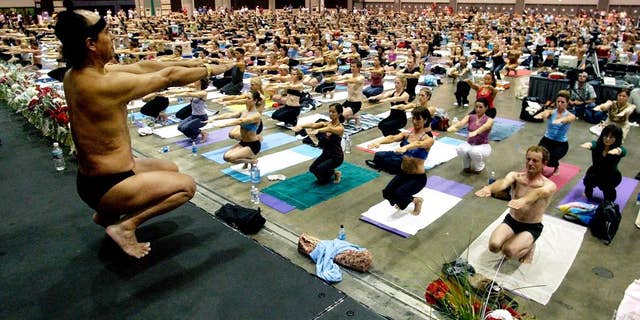 LOS ANGELES – Six women are accusing the founder of a popular hot yoga method of sexual assault.
The most recent case filed this month in Los Angeles Superior Court says Bikram Choudhury raped a former student in 2010 and continued to abuse her.
Attorney Mary Shea says she represents six women who allege Choudhury sexually harassed, groped or raped them over the years.
Choudhury's lawyers say he never assaulted any of the women and prosecutors declined to bring charges.
Choudhury has built a yoga empire around a rigorous routine of exercises performed in a steamy room. His Bikram yoga technique is taught at more than 650 studios worldwide.
The first lawsuit is scheduled to go to trial in August.