Former college football player convicted of murdering ex-girlfriend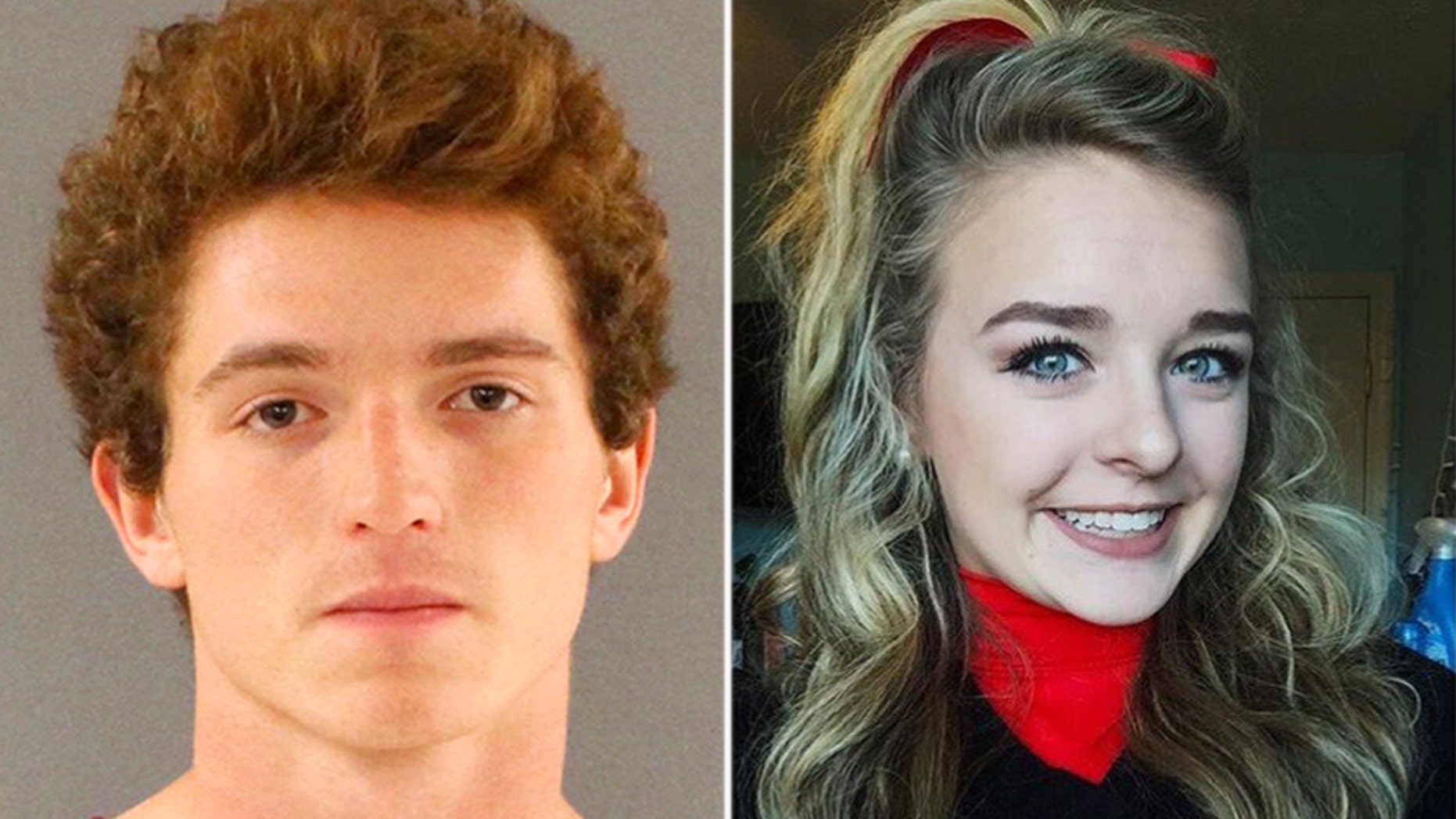 A former Tennessee college football player has been found guilty of first-degree murder in the shooting death of his cheerleader ex-girlfriend.
William Riley Gaul, 19, killed 16-year-old Emma Walker, in November 2016, a four-woman, eight-man jury concluded in a Knoxville court Tuesday after four hours of deliberation.
He was given a mandatory sentence of life in prison without the possibility of parole for 51 years.
CALIFORNIA DAD OF TWIN GIRLS FATALLY SHOT WHILE TAKING OUT TRASH, REPORT SAYS
Gaul had just finished his football season as a freshman at Maryville College when he fired shots outside Walker's home on Nov. 21, killing her as she slept, the court heard.
Prosecutors said he wanted to kill Walker after their two-year relationship ended. Gaul's defense argued he never intended to harm Walker, and fired shots at her in a misguided attempt to be her "hero."
"To be somebody's hero, to rescue somebody, you have to have contact - and the only way you can have contact is to get their attention," defense lawyer Wesley Stone said. "When Riley Gaul fired that shot in the backyard, as crazy as it is, as bizarre as it is, he was hoping that he could come to her rescue."
The two teens had started dating when they were both students at Central High School in Knoxville.
Two nights before she was killed, Walker received concerning text messages before walking to a friend's house where she found Gaul lying in a ditch claiming to have been kidnapped. The following day, Walker saw a man dressed in black walking throughout her neighborhood and banging on her door.
Prosecutors argued Gaul created the kidnapping scheme, stalked her neighborhood and banged on her door in an attempt to fabricate potential suspects once he eventually killed Walker -- which Stone disputed.
POLICE SEARCH FOR BODY OF GIRL MISSING SINCE 1979, BELIEVE PROPERTY MIGHT BE 'BURIAL SITE' FOR 4 OTHER VICTIMS
Prosecutors also said Gaul was familiar enough with Walker's home that he knew precisely where to aim to inflict the most damage on Walker, who died of a gunshot wound to the left side of her head. Stone disputed this, too, saying: "You'd have to assume that my client intended to kill her by him knowing the number of pillows she would be laying (on) and you have to assume where her head was."
Knox County District Attorney Charme Allen said Tuesday was "about justice for Emma Walker and her family."
Gaul also was found guilty of felony murder, stalking, tampering with evidence, theft of between $500 and $1,000, and possession of a firearm in a dangerous felony. Gaul also pleaded guilty before trial to reckless endangerment.
Sentencing on the non-murder convictions was scheduled for July 20.
The Associated Press contributed to this report.