Florida woman faces DUI, child abuse charges after .200 breathalyzer test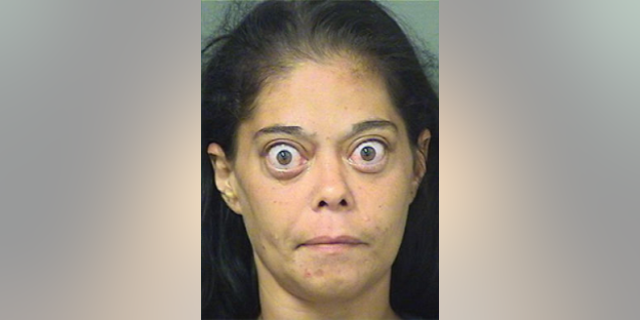 A Florida woman faces DUI and child abuse charges after she was caught swerving over the road and failed a breathalyzer test, all with an unbuckled child in the backseat of her car, officials said.
Brandy Lerma, 31, of Boynton Beach, was spotted by a tow truck driver swerving all over the road and almost hit four nearby cars, WPEC reported.
A responding deputy smelled alcohol coming from the car and saw an unrestrained 3-year-old in the backseat when he pulled Lerma over, according to the Palm Beach County Sheriff's Office.
EX-BEAUTY QUEEN CONVICTED OF STEALING FROM MACY'S, MAY BE HEADED TO PRISON
The driver's speech was slurred and she couldn't find her driver's license, despite it being in plain view of the officer.
Lerma reportedly fell twice during a DUI roadside test, and took two breathalyzers tests in which she blew a .200 and a .187. She reportedly told police she took Percocet, Xanax, and drank two fireballs.
The legal blood alcohol level limit in Florida is .08.