Florida Teen Allegedly Kills Parents With Hammer, Then Hosts Party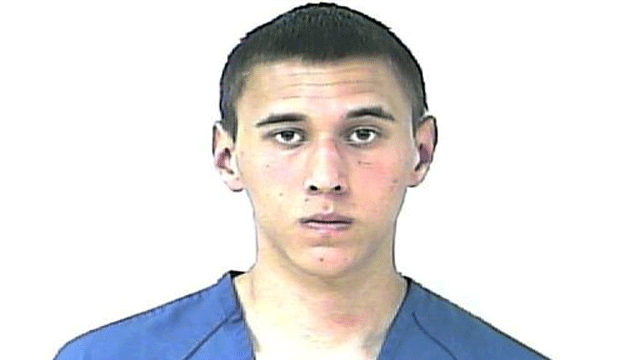 NEWYou can now listen to Fox News articles!
PORT ST. LUCIE, Florida – Neighbors knew Tyler Hadley as a polite and respectful teen who played basketball with his father in the driveway and built forts of junked wood as a kid -- not as someone who could kill his parents and throw a party while their bodies lay tucked beneath towels and other items in a locked bedroom.
The 17-year-old made his first court appearance Tuesday after being charged in the killings of his parents, Blake and Mary-Jo Hadley, whom authorities say he bludgeoned with a hammer Saturday before hosting a party for dozens of friends. A motive remains unclear.
In his brief appearance via video conference from jail, the teen glanced downward and calmly replied, "No, sir," to two questions from the judge. He was ordered held without bail and appointed a public defender.
His politeness was baffling to Tom Bakkedahl, the prosecutor who later viewed the bodies of Hadley's parents as they underwent autopsies at the medical examiner's office.
"His demeanor in court was not consistent with what I saw at the autopsy," Bakkedahl said of the parents, whose heads and torsos were maimed in the alleged attack. "It's absolutely horrific. The injuries were just massive."
Hadley's next-door neighbor, Raeann Wallace, said she has known the teen since he was born. He was friendly and polite and never seemed to be the source of any problems. She'd even ask him to keep an eye on her house when she went on vacation.
"How do you go from shooting hoops with your dad in the driveway to beating him with a hammer?" asked Wallace, a 64-year-old retiree. "At some point, he's going to get out of the dark place that he's at and he's going to realize that he killed his parents."
On Tuesday, police continued to come and go from Hadley's modest white ranch, evidence still being processed for a third straight day. Yellow crime scene tape blocked part of Granduer Avenue off to the curious.
Hadley is being charged as an adult in his parents' killings. Although he currently is charged with second-degree murder, Bakkedahl said it's all but certain a grand jury will indict him on more serious charges.
He will not face the death penalty if convicted because of his age.
As police tell it, Hadley posted word on Facebook around 1:15 p.m. Saturday that he would be hosting a party at his house that night. Sometime afterward, the parents were attacked outside their bedroom, where their bodies were brought and covered with varied household items, and the door was locked.
The party went on as planned, with as many as 60 guests having such a raucous time that police were called with a noise complaint. They arrived at about 1:30 a.m. Sunday, but the party was already breaking up.
Then, tipped off that a murder may have taken place, they returned to the home at about 4:24 a.m. Hadley was seen pacing inside a front bay window, police said, and when he finally answered the door he appeared nervous.
Inside the master bedroom, they found the bodies.
Since his arrest, Hadley has been questioned by police, but has given no inkling what motivated his alleged actions, said Tom Nichols, a police spokesman in Port St. Lucie, which is about 50 miles north of West Palm Beach.
"He didn't say anything as to why this murder occurred," Nichols said.
The mother, 47, was an elementary school teacher. The father, 54, worked for the local electric utility. The Hadleys also had a 23-year-old son who lives out of state.
A call to the public defender's office was not immediately returned Tuesday and relatives of the family declined to comment or let calls go unanswered.