Florida special investigators to review woman's suicide, as family fears foul play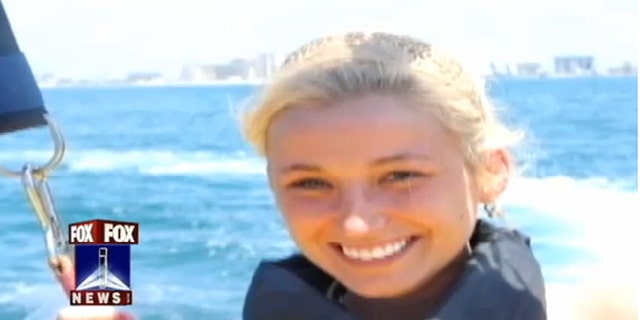 A specialized law enforcement unit in Florida announced Thursday that it would review a 3-year-old investigation into the 2009 New Years Day suicide of a young, central New York woman.
The Bradenton Police Department said that Sheena Morris, 26, hanged herself inside a hotel room hours after a fight with her then-fiance. But the woman's mother was not satisfied with the investigation.
Kelly Osborn, the woman's mother, has been a vocal critic of the way the investigation into her daughter's death has been handled. She reportedly believes her daughter was murdered and the scene inside the hotel room was staged.
"The shower was dusted," Osborn, who hired her own investigators, said. "There were no fingerprints, not even hers."
The Florida Department of Law Enforcement's Specialized Multi-Agency Review Team will be made up of about 15 unbiased forensic experts who specialize in cold cases, forensics and medical examinations. The experts will work with local police to review the forensic evidence collected from inside the woman's hotel room and witness accounts.
Sam Speciale, the chief of the Bradenton Police Department, told FoxNews.com that he looks forward to working with the review team. But he says the evidence his team and the county sheriff's office collected at the crime scene points to a suicide.
He also said cellphone data and other forensic evidence rules out her fiance having a role in her death.
"I would have never signed off that it was a suicide if I had any doubt," Speciale said.
Despite assurances from police, the family has doubts. Dual rallies were recently held in Tampa and in her native New York. Her supporters are calling for the case to be reopened and outside agencies involved.
Dr. Russell Vega, the chief medical examiner in the district, changed his office's ruling a year ago from a suicide to an undetermined cause of death because he said the theory that the scene may have been staged created enough uncertainty to warrant the change.
"It was an unusual case from the beginning," he said. "And the theory that the scene could have been staged just gave me a slighter degree of certainty that it was a suicide."
He said if the review supports the police department's suicide theory, he'd be "perfectly fine with that."
Gretl Plessinger, the communications director for the state agency, said it will be the third time this year the special team will be deployed. Once the review is completed, it will present its findings to the Bradenton Police.
"It's a good chance for law enforcement experts with fresh eyes to review a case," she said.
Speciale, the police chief, pointed out that the case is not technically being reopened, rather it's being reviewed.
The team will get to work next week. The findings won't be ready for four to seven weeks.
"If (the team) looks at it and finds something that we didn't see, or that the other agencies didn't see, that's great. That's why we're here," Speciale told MyFoxTampaBay.com