Florida prosecutor accused of shoplifting beauty products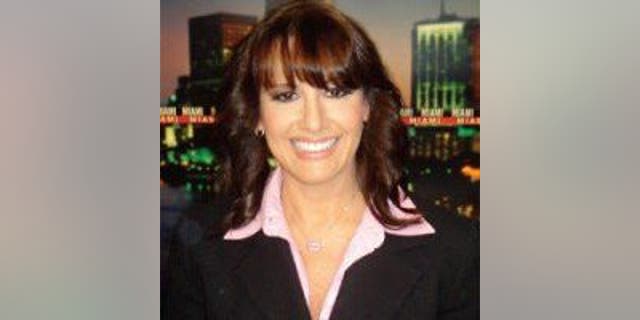 A Florida prosecutor who oversees cases against sexual predators is facing a shoplifting charge after surveillance video caught her swiping $43 worth of cosmetics from a grocery store, police said.
Stacey Honowitz, 56, was suspended from her $108,000-a-year- job as a Broward County assistant state attorney pending an investigation and was charged with misdemeanor theft, the Sun Sentinel reported.
Security footage released by the Aventura Police Department shows Honowitz shopping with her parents and daughter on Saturday at a Publix grocery store in the small city 20 miles north of Miami.
She is seen browsing the cosmetics aisle placing the beauty products into her purse. She later paid a cashier $125 for groceries and then got in line again to purchase a lottery ticket.
A manager confronted Honowitz and she handed over the allegedly stolen goods, the Miami Herald reported.
"She shouldn't have done that," a shopper told FOX affiliate WSVN-TV in Miami. "She's helping the law, and she's also shoplifting? That definitely does not make sense."
Honowitz was not jailed. Instead she was given a notice to appear in a Miami-Dade County court.
She was suspended from work and will take vacation time until the case is sorted out, a Broward State Attorney's Office spokeswoman told the Herald.
"We have been made aware of the incident by the prosecutor. She has been suspended pending an administrative review. She will be utilizing her vacation time until we complete the investigation," said spokeswoman Constance Simmons.
Honowitz's attorney, Jayne Weintraub, called the incident an "honest mistake" and that her client simply forgot to pay for the items.
"After reviewing the video it confirms what we have said," Weintraub said. "She put the lipstick and mascara in her purse and intended to pay and forgot. Had she put it in the cart, it would have fallen through cracks of the cart. She had every intention of paying and simply forgot."
The veteran prosecutor was the supervisor of the sex crimes and child abuse unit when she was suspended and has been involved to several high-profile cases, WSVN reported.
Over her 30-year career, Honowitz built a reputation as a tenacious prosecutor and advocate for victims rights, according to the Sun Sentinel.
"She is highly regarded and respected in the legal community for her honesty and professionalism," former prosecutor David Frankel, who has known Honowitz for more than 30 years, told the newspaper. "She has never been afraid to fight for the rights of children in an area most people would rather not know anything about. There are literally hundreds if not thousands of children who are safer and whose lives are better because of her."
She is the author of two self-published children's books on sexual abuse and routinely appears as a legal analyst on cable television shows to discuss crime stories.
Five years ago, she appeared at a Miami courtroom when her brother was arrested on theft and forgery charges. During the hearing, she mentioned her job several times, the Herald reported.
The judge freed her brother from jail.
"I went down there as a loving sister," Honowitz told the Miami Herald at the time. "I just happen to be a prosecutor. This is a terrible ordeal."