Florida mom's Facebook post gushing about her success may have led to her death, family says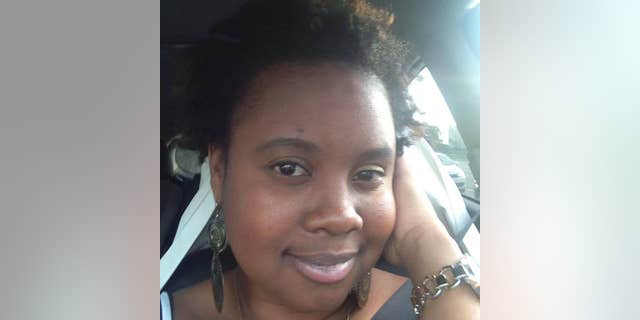 NEWYou can now listen to Fox News articles!
A Florida woman who was fatally shot Wednesday hours after gushing about her success on her Facebook page may have been killed because of her social media posts, her family said.
Makeva Jenkins, 33, a mother of three children, managed The Prime Enterprise, a business consulting company, Palm Beach Post reported. She was homeless three years ago and posted about her financial success on Facebook – boasting that she was making "multi six figures."
"Fast forward to now: We overcame being homeless in 2013/2014 to reaching my six figure mark in 2015 to now making multi six figures," Jenkins wrote in a Facebook post at 11:24 p.m. Wednesday. "No matter what the road looked like, I followed my heart and stuck with it growing my business."
Jenkins ended the post by saying, "Anyone can do it. It takes determination and consistency."
But just after 2 a.m., a masked gunman knocked on Jenkins' Lake Worth home. Her three kids — two girls, ages 1 and 13, and a boy, age 7 — and two other adults were also at the residence, CBS 12 reported.
MAN INDICTED IN SLAYINGS OF 2 DOCTORS IN LUXURY CONDOMINIUM
An altercation ensued and the gunman shot Jenkins in the head. She was rushed to the hospital where she was pronounced dead.
The gunman sped off in the family's vehicle and ditched it nearby. Police are still searching for the man.
Though Jenkins' Facebook page is littered with personal posts, including one showing her bank account, relatives are worried that her last message was what led to her death, according to Palm Beach Post.
"Everybody loved her," the relative told the newspaper.
"I'm speechless. My heart is just so heavy. I just can't believe it," another friend said.
14-YEAR-OLD DIES AFTER BEING SHOT AT FLORIDA GUN RANGE
On Thursday, someone posted on Jenkins' page confirming her death.
"Regretfully, the news reports are true. The family of Makeva Jenkins asks that their privacy be respected at this most trying time. All of your love, condolences, and well wishes are appreciated," the post read. "However, please refrain from calling or texting concerning the events. Please keep the family in your prayers."