Florida girl found safe in Tennessee; kidnapping suspect in custody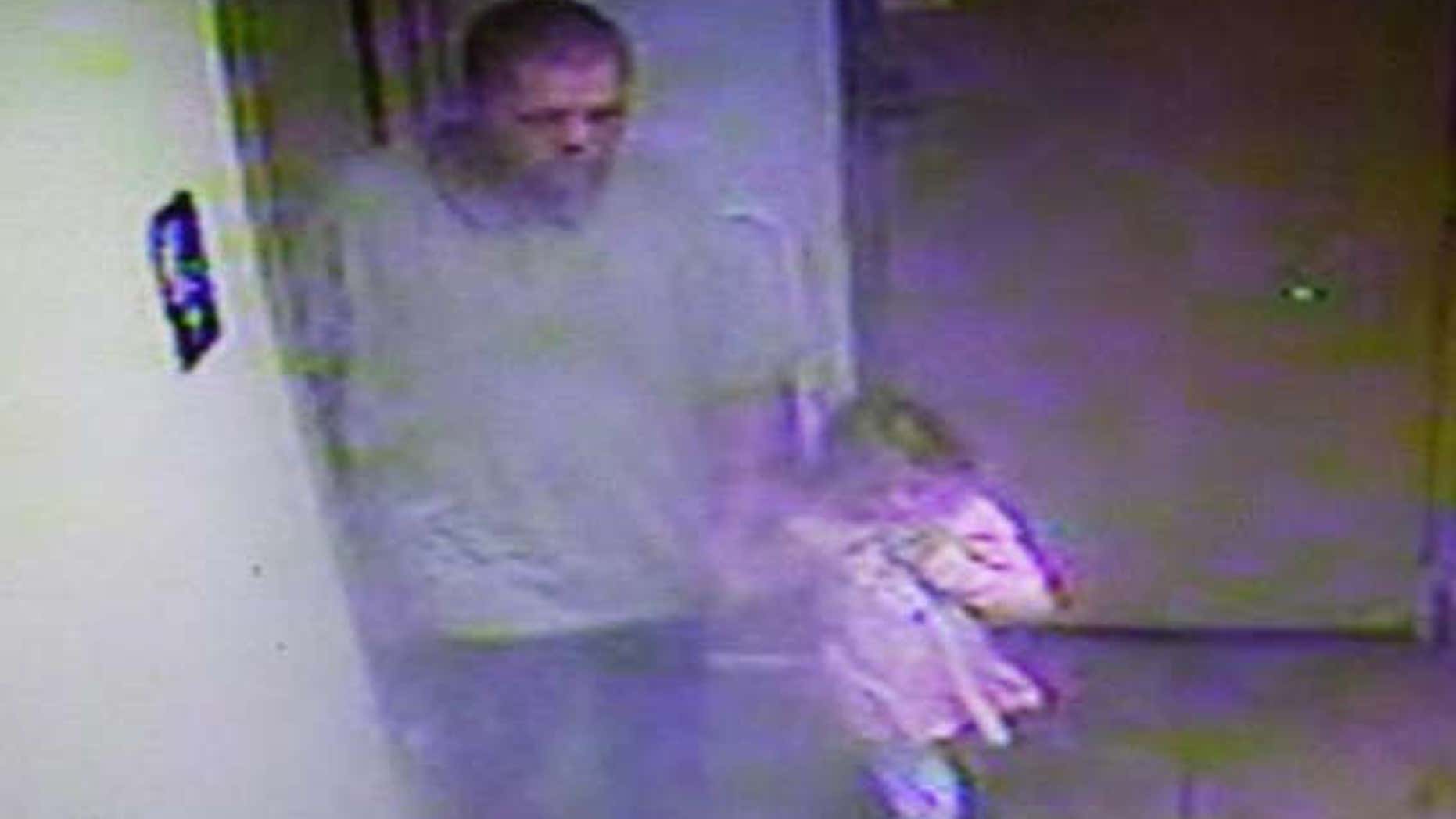 Investigators in Tennessee Monday found a 4-year-old girl who disappeared from her central Florida home on Saturday, and said the onetime family friend accused of kidnapping her is now in custody.
The girl, Rebecca Lewis, and the suspect, a man named West Wild Hogs, were spotted in a car outside a Memphis hospital, investigators told Fox 13. They said a nurse called police who sped to the scene and stopped Hogs before he could drive out of a parking garage.
Police say the girl is now safe.
Surveillance cameras in Florida, Georgia and Tennessee spotted the pair during the manhunt. The girl vanished from her home in Lakeland, Florida, on Saturday morning. Florida, Georgia, Alabama, Tennessee and Kentucky each issued Amber Alerts for the child.
Hogs, who changed his name from Matthew Clark Pybus, hadn't seen the girl in years, according to the Orlando Sentinel. He was asked to leave the family's home more than two years ago after pulling a gun on the family, according to investigators.
Relatives said Hogs had shown signs of depression and bipolar disorder. He reportedly drove off with the child in a car he stole from his mother in Alabama, according to al.com.
A 16-year-old sister said she saw Rebecca sleeping about 9 a.m. but when she woke up again 45 minutes later, the girl was gone.
A $3,000 reward was offered for information about Hogs and the toddler.
Polk County Sheriff's Office spokesman Scott Wilder said it was still unclear why Hogs may have taken the child. "The whole family is pretty torn up and very emotional. They just want to know why because they don't understand why he would have taken her," he said.
The paper reported that Hogs had no known criminal history.
Hogs' mother had been good friends with the girl's grandmother for years and Hogs knew her parents and had spent some time with them in the past. Hogs was near Lakeland on Friday asking where Rebecca's parents were living, Wilder said. That's when Hogs' mother made the connection.
Authorities said it didn't look like Hogs broke in to take Rebecca and that he could've called out for her. They say Rebecca is a friendly toddler who warms up to people quickly.
The Associated Press contributed to this report.