Florida fishermen help injured hammerhead shark deliver 20 pups on beach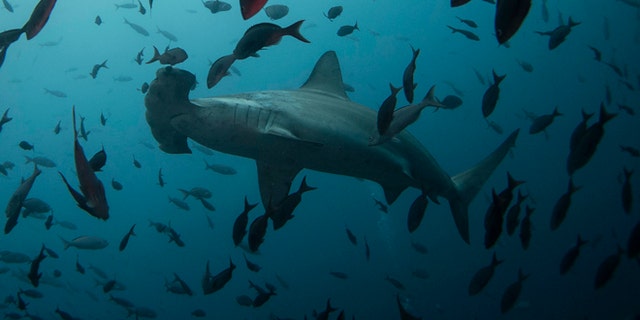 A group of fisherman caught a 12-foot hammerhead shark last week on a Florida beach and delivered her 20 pups after realizing that the female shark was too weak to give birth.
WPTV.com reported that the men, who were fishing at night off Venice, a beach on the Gulf of Mexico, hooked the fish and fought it for about two hours.
It is not uncommon for a fish to be attacked by other fish while being reeled in, and this shark suffered what appeared to be a large bite on her underbelly. The fishermen observed the injury and told the station that they saw the pups inside the shark.
RARE GOBLIN SHARK CAUGHT OFF KEY WEST
"We seen [sic] the tail, pushing out. They were trying to push their heads out, so i'm guessing the mom tried to give birth but she didn't have the strength to push them out," one of the fishermen told the station.
The fishermen said they released the 20 pups into the ocean and saw them swim out to sea. The female shark died from the injuries.
WPTV.com reported that hammerheads are endangered and should not be dragged to the beach.