Florida execution is 'closure' for kin of woman brutally stabbed to death in 1992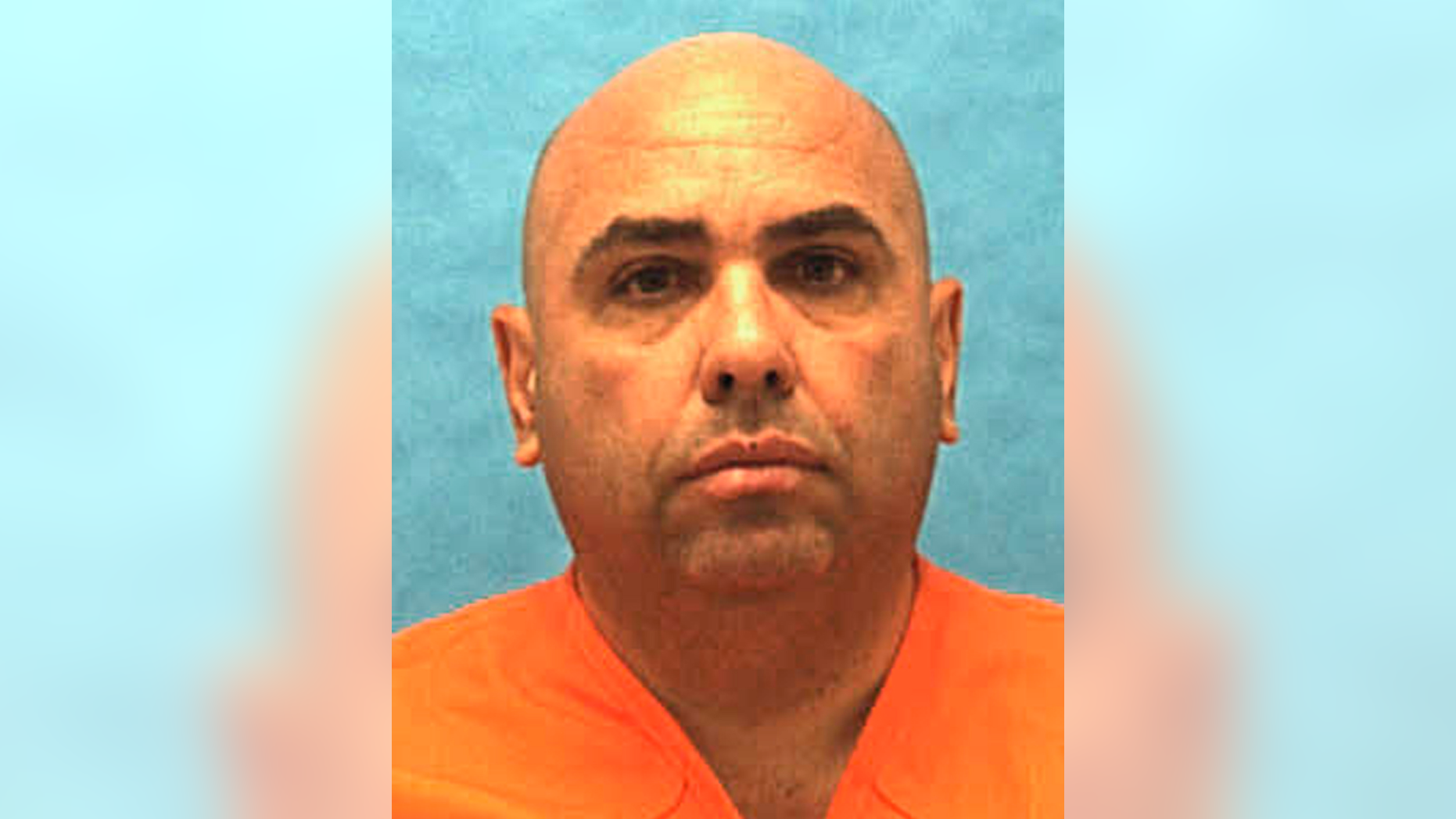 A man convicted of viciously stabbing a woman to death during a South Florida burglary 26 years ago was executed Thursday night.
Jose Antonio Jimenez, 55, was put to death by lethal injection and pronounced dead by 9:48 p.m. at Florida State Prison in Starke. The execution was initially set for 6 p.m. but was delayed by a last-minute stay request to the U.S. Supreme Court, which was declined.
Jimenez declined to make any last statements, the Miami Herald reported.
Jimenez was convicted of the 1992 death of Phyllis Minas, 63, during a burglary inside her Miami apartment. Authorities said he was in the middle of burglarizing the residence when Minas came home. She was stabbed eight times.
"Mr. Jimenez has shown no remorse or repentance for his crime," Minas nephew Alan Partee said in a written statement released by the Florida Department of Corrections after the execution. "His execution will allow closure to a painful memory of the vicious murder ... My family hopes he has made peace with himself and to whatever power he may or may not believe in. We pray for his soul and feel justice has been rightfully served."
During Jimenez's week-long trial in 1994, neighbors said they heard her screaming during the attack and tried to enter the apartment but someone had locked the door.
Fingerprints inside the apartment matched Jimenez, prosecutors said, and a custodian said he saw Jimenez jump from the balcony of Minas' second-floor apartment.
Jimenez's attorney's argued the evidence against him was circumstantial.
TEXAS MAN WHO ALLEGEDLY TRIED, FAILED TO KIDNAP TEEN JOGGER IS EXECUTED
In several failed appeals over the years, Jimenez and his lawyers said detectives gave "false, or, at best, misleading testimony." They also argued several key police reports had been lost.
The request to the Supreme Court for an execution stay asked the court to consider whether Florida's lethal injection protocol is cruel and unusual punishment and violates the Eighth Amendment.
MAN GETS 9 YEARS IN PRISON FOR SEX ASSAULT ON FLIGHT
After Gov. Rick Scott signed off on the lethal injection for Jimenez, the Florida Supreme Court issued a stay order to consider Jimenez's claims, including his denial of access to public records, that the state's drug protocol could cause him harm and that it was cruel to execute him after 23 years on death row.
In October, the court rejected the claims and lifted the order.
Jimenez was the fifth killer executed since Florida added a drug to its lethal cocktails. In 2017, the state included etomidate — a drug intended to induce unconsciousness during executions.
The Associated Press contributed to this report.