Florida couple allegedly kills trapped alligator, tries to sell tail door-to-door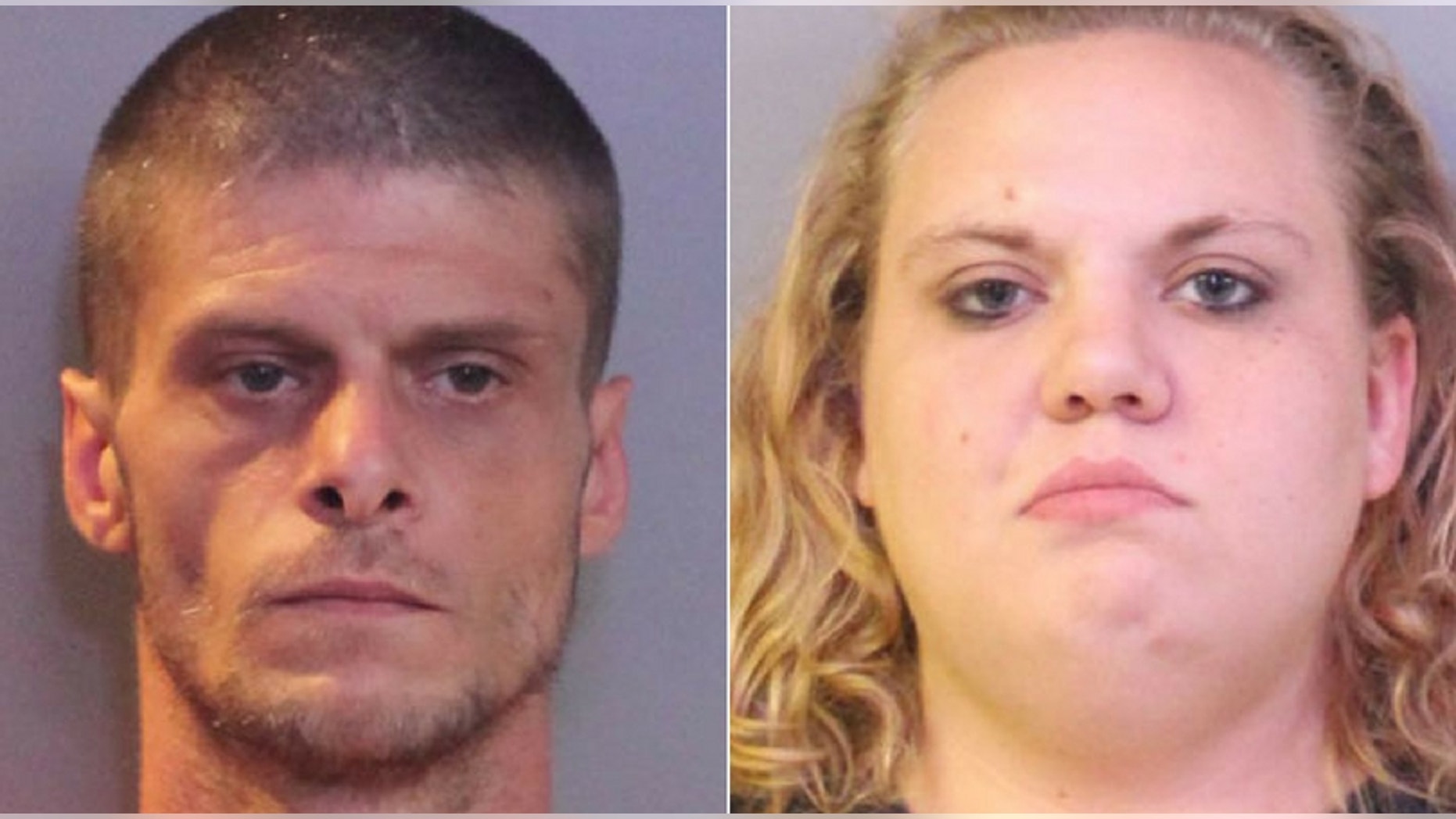 A Florida couple is accused of mutilating a trapped alligator just to cut off its tail and attempt to sell it door-to-door.
Shaun Edward Sparks, 33, and Christy Vincent, 27, were arrested Sunday after residents in Lake Parker reported seeing the couple attempting to sell an alligator tail, FOX 13 reported.
Officers from the Florida Fish and Wildlife Conservation Commission discovered the dead reptile in the afternoon when someone went to check a trap put out to catch a "nuisance" gator that was running toward people in the neighborhood.
The small alligator was found stabbed multiple times in the head, the trapper told FOX 13.
FLORIDA GIRL, 10, PRIES OPEN ALLIGATOR'S JAWS TO FREE HERSELF
Neighbors identified the couple to FWC officers, saying the pair offered to sell them the 3-foot alligator tail.
"To be walking around door-to-door and saying, 'hey,' to neighbors, that's bad," resident Greg Chronis said

Officers said they found Sparks and Vincent in their home and spotted the gator tail inside. Sparks allegedly "spontaneously uttered" that he took a large knife and stabbed the gator before cutting off its tail, according to The Ledger. He then went home and showed off his "prize catch" to his girlfriend.
WHY ALLIGATOR ATTACKS ARE SPIKING IN FLORIDA
"The two then went around the neighborhood trying to get people to buy the alligator tail," the arrest report stated.
Sparks was charged on Monday with intentionally covering and killing an alligator, and possession of an alligator. Vincent is also charged with illegally selling alligator meat.
Residents must obtain a special permit to sell gator meat and pay for a trapping license during the period from Aug. 15 to Nov. 1 -- the official Florida alligator season.