Florida beachgoer finds buried Marine Corps ring, searches for owner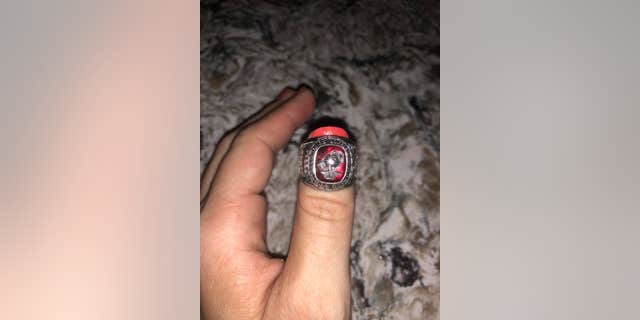 A Florida beachgoer is looking for help in identifying the owner of a Marine Corps ring she found in Siesta Key.
Suzanne Davis Rogers posted photos of the ring to Facebook on Sunday. She said that she believes the ring's owner was in Platoon 1041, from Parris Island in 2017.
The ring's markings include the Marine Corps' emblem of an eagle, globe and anchor in the center of a red gemstone.
The date Nov. 10, 1775, the birthdate of the Corps, is also displayed on the ring, as well as "Tun Tavern," formerly a tavern in Philadelphia, Pennsylvania, which has been referred to as the military branch's "birthplace."
The ring also features the famous photo of Marines raising a U.S. flag on Mount Suribachi in Iwo Jima, Japan, in February 1945.