Florida beach cleared after replica grenade found in the water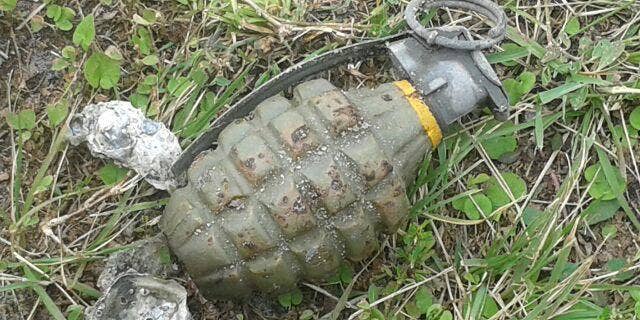 NEWYou can now listen to Fox News articles!
Officials raced to evacuate a Florida beach Wednesday after a man with a metal detector spotted what appeared to be a hand grenade, but was ultimately determined to be a replica.
A bomb squad ultimately worked to remove the item from the Port Charlotte Beach Complex, according to Fox 4. It reportedly was found at the water's edge.
Another man said he picked up the object and was surprised by how heavy it was. "I knew there was a pin in it, so it was probably OK," Jack Orze told WZVN.
The Charlotte County Sheriff's Office reported there was no threat to anybody at the beach, according to the Sarasota Herald-Tribune.
"It's kind of crazy because there's a lot of kids and families from all over the country actually swimming there," witness David Green told Fox 4.
Port Charlotte is nearly 50 miles southeast of Sarasota.