Florida airport locked down after suspect boards vacant commercial airliner, official says
A Florida airport was briefly placed on lockdown Thursday after a man jumped a fence and entered a vacant commercial airliner, an official said.
The suspect was identified as Nishal Sankat, 22, who was charged with criminal attempt to steal an airplane, The Associated Press reported, citing officials.
He also faces a visa violation and criminal trespassing charges, airport spokeswoman Lori Booker said.
Sankat, a man from Trinidad and Tobago who entered the United States through Canada and who has a Florida driver's license, parked a red sedan curbside and entered an Orlando Melbourne International Airport at around 2 a.m., Booker said. It wasn't clear if the man was in the U.S. legally.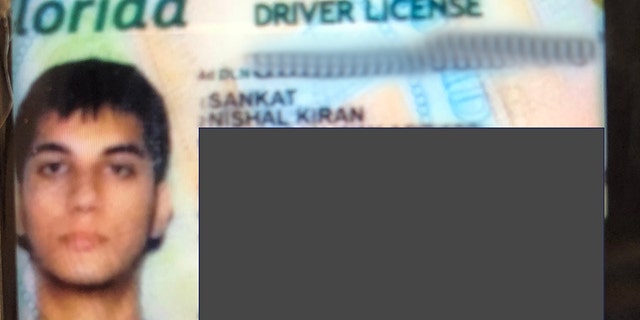 Booker said two Melbourne Airport Police officers spotted the suspect boarding a vacant American Airlines-owned Airbus A321. Within two minutes, officers had apprehended the man.
The jetliner was sitting at a maintenance facility at the time and not scheduled to fly, Booker said.
After the man was detained, the airport was placed on lockdown while authorities investigated. It re-opened around 7 a.m., police said.
The suspect was believed to be a student-pilot and may have had commercial pilot training at an unidentified facility in the area, Booker said.
Florida Institute of Technology in a statement confirmed the suspect is a part-time student at their university who is "studying aviation management" and "had completed some flight training in the past."
"Florida Institute of Technology has monitored this morning's incident at Orlando Melbourne International Airport. The university has confirmed that the suspect from Trinidad & Tobago is a part-time Florida Tech student studying aviation management who had completed some flight training in the past," the statement said. "It would be inappropriate for the university to release the suspect's name, and law enforcement is continuing its investigation. University officials will collaborate with authorities to further review this matter. No additional information is available at this time."
Authorities were transporting the suspect to Brevard County Jail, and charges were expected to be announced later Thursday.
Fox News' Jacqui Heinrich, Elizabeth Zwirz and The Associated Press contributed to this report.