First female Marine in history to graduate infantry training course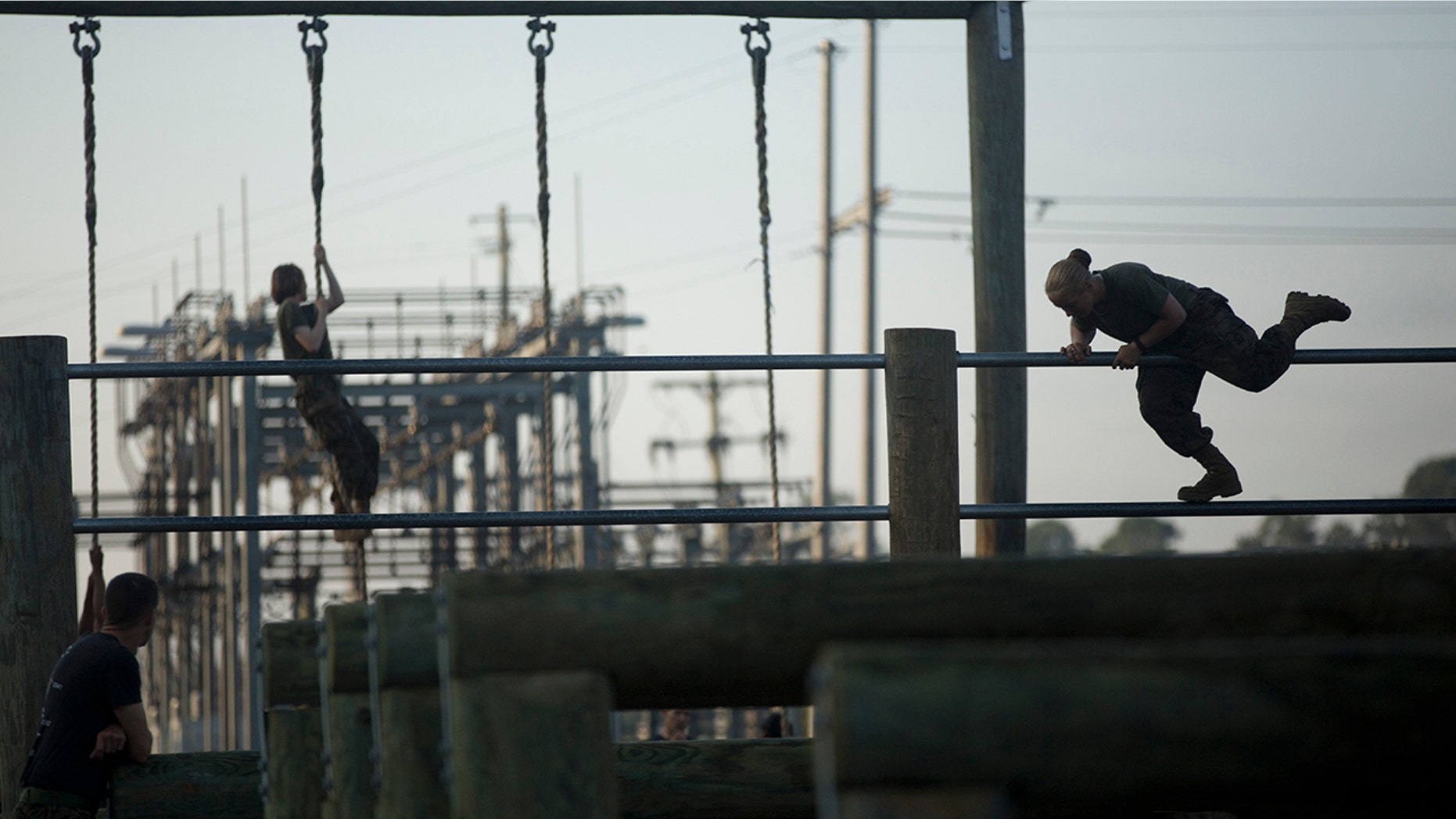 A female Marine is set to make history next week as the first woman ever to graduate from the Marine Corps' demanding Infantry Officer Course.
The woman, who wasn't immediately identified, will be the first female to graduate from the course in the Corps' 241 years of service. She completed the requirements of an exhausting 13-week program and will graduate at Marine Corps Base Quantico on Sept. 25, a Marine Corps spokesperson told Fox News Thursday.
The officer is the first woman to pass the course, The Washington Post reported, noting that more than 30 women have attempted the course.
The program "trains and educates newly selected infantry and ground intelligence officers in leadership, infantry skills, and character required to serve as infantry platoon commanders in the operating forces," the spokesperson said.
The officer will likely lead a platoon of around 40 infantry Marines, according to the Post.
MARINES EYE PLAN TO PUT WOMEN IN WEST COAST COMBAT TRAINING
Former Defense Secretary Ash Carter ordered the military in 2015 to open all combat jobs to women, after former Marine Corps commandant and Joint Chiefs of Staff chairman Gen. Joseph Dunford argued that the military branch be allowed to exclude women from certain front-line jobs.
As part of his argument, Dunford cited studies that showed mixed-gender units aren't as capable as all-male units.
The course includes trekking between nearly six and nine miles while carrying loads of up to 152 pounds, Task and Purpose reported, and is considered one of the toughest Marine Corps training courses.
Fox News' Lucas Tomlinson contributed to this report.